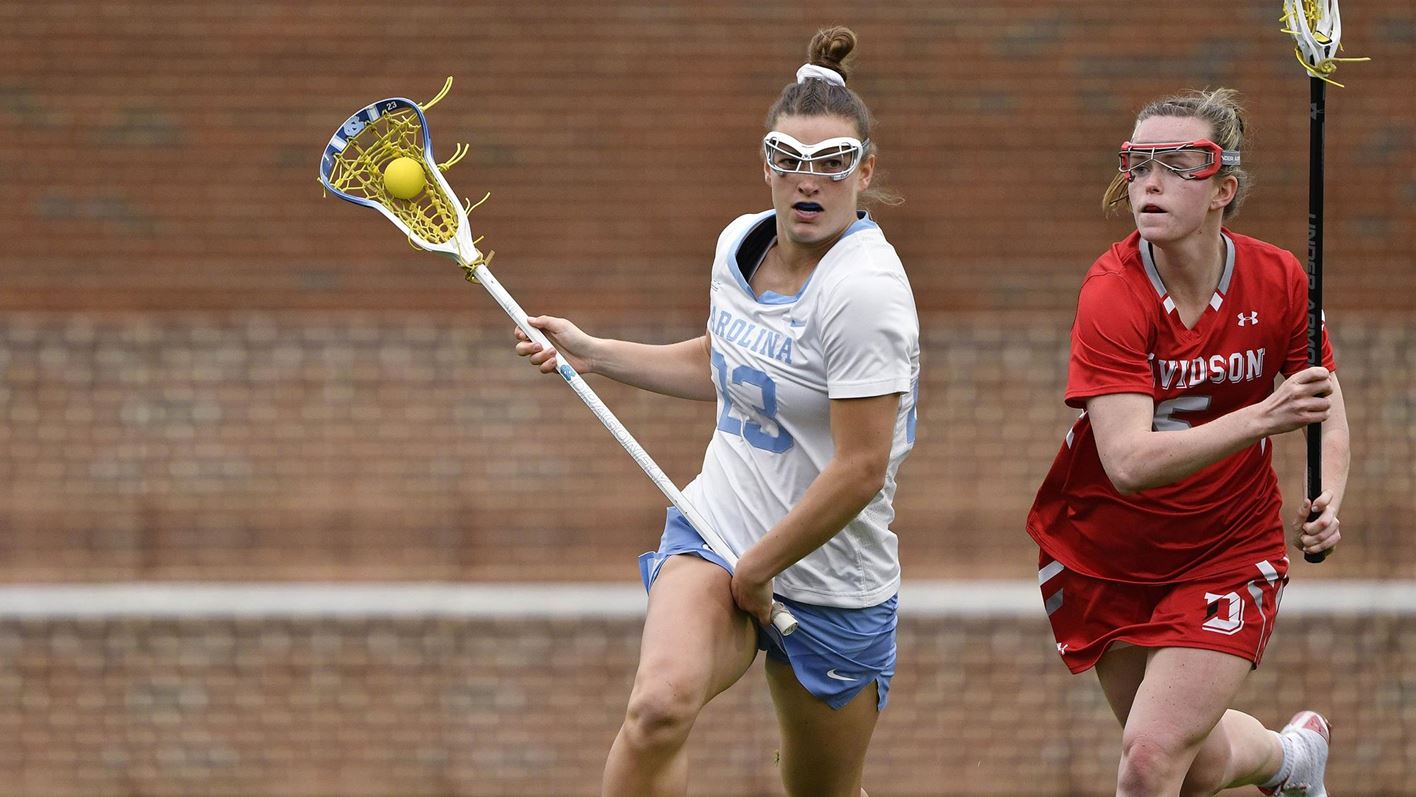 The UNC women's lacrosse team released its schedule for the upcoming 2021 regular season on Tuesday, as head coach Jenny Levy's Tar Heels look to pick up where they left off in 2020.
When last season was cut short by the beginning of the COVID-19 pandemic, UNC was 7-0 and ranked No. 1 in the country.
Nearly the entire roster is back after the NCAA granted players an extra year of eligibility, alongside another talented recruiting class.
The Tar Heels open the 2021 season on Feb. 13 against James Madison in what will be the first of six consecutive home games to start the year.
Following the season opener, UNC will also host Florida (Feb. 19), High Point (Feb. 21), Duke (Feb. 26), Vanderbilt (Feb. 28) and Boston College (March 6).
The first road trip of the season has the Tar Heels visiting Virginia Tech for back-to-back games on March 11 and 13, then another at Louisville on March 20.
UNC will then return home to host Mercer (March 27), Syracuse (April 3) before traveling to face Notre Dame on Apr. 10.
Two games against Virginia set for Apr. 16 and 18 represent the final regular season home games.
The Tar Heels close the regular season at Duke on Apr. 23, then get set to host this year's ACC Tournament at Dorrance Field from Apr. 28 – May 2.
UNC has won the ACC in each of the last four seasons.
Carolina releases its 2021 women's lacrosse schedule ⤵️https://t.co/0KvV8olGMX#GoHeels | 🐏🥍 pic.twitter.com/rfi9sm1Yj6

— UNC Women's Lacrosse (@uncwlax) January 12, 2021
Photo via UNC Athletics
Chapelboro.com does not charge subscription fees. You can support local journalism and our mission to serve the community. Contribute today – every single dollar matters.