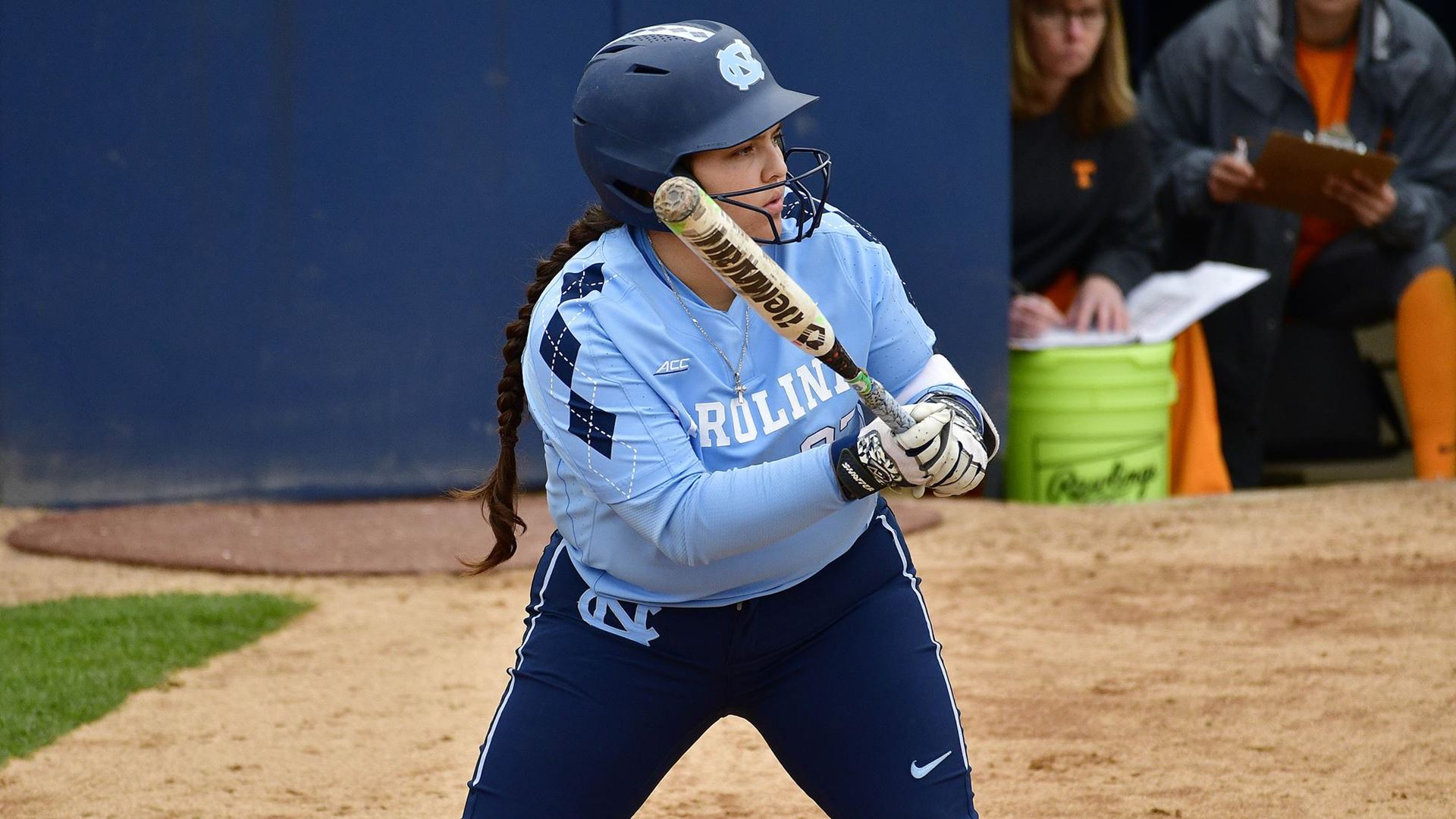 Playing a doubleheader on Saturday in Pittsburgh, the UNC softball team took the first of the two games in order to clinch their third ACC series victory of the season over the host Pitt Panthers.
The Tar Heels grabbed a 6-2 victory in the game's first day behind a pair of home runs from Zoe Goodman and Berlynne Delamora, who each drove in two runs apiece.
In addition, UNC (19-13, 8-4 ACC) also received two RBIs from Abby Settlemyre.
The second game, however, was all Pitt (5-28, 2-10 ACC)–which picked up its second ACC victory in 11 tries this season by a score of 14-5.
Pitt scored 10 runs in the third inning to turn a 3-1 deficit into an 11-3 lead, and never looked back the rest of the way.
Up Next:
UNC's next game will come on the road this Tuesday against Longwood. First pitch is set for 5 p.m.
Photo via UNC Athletics