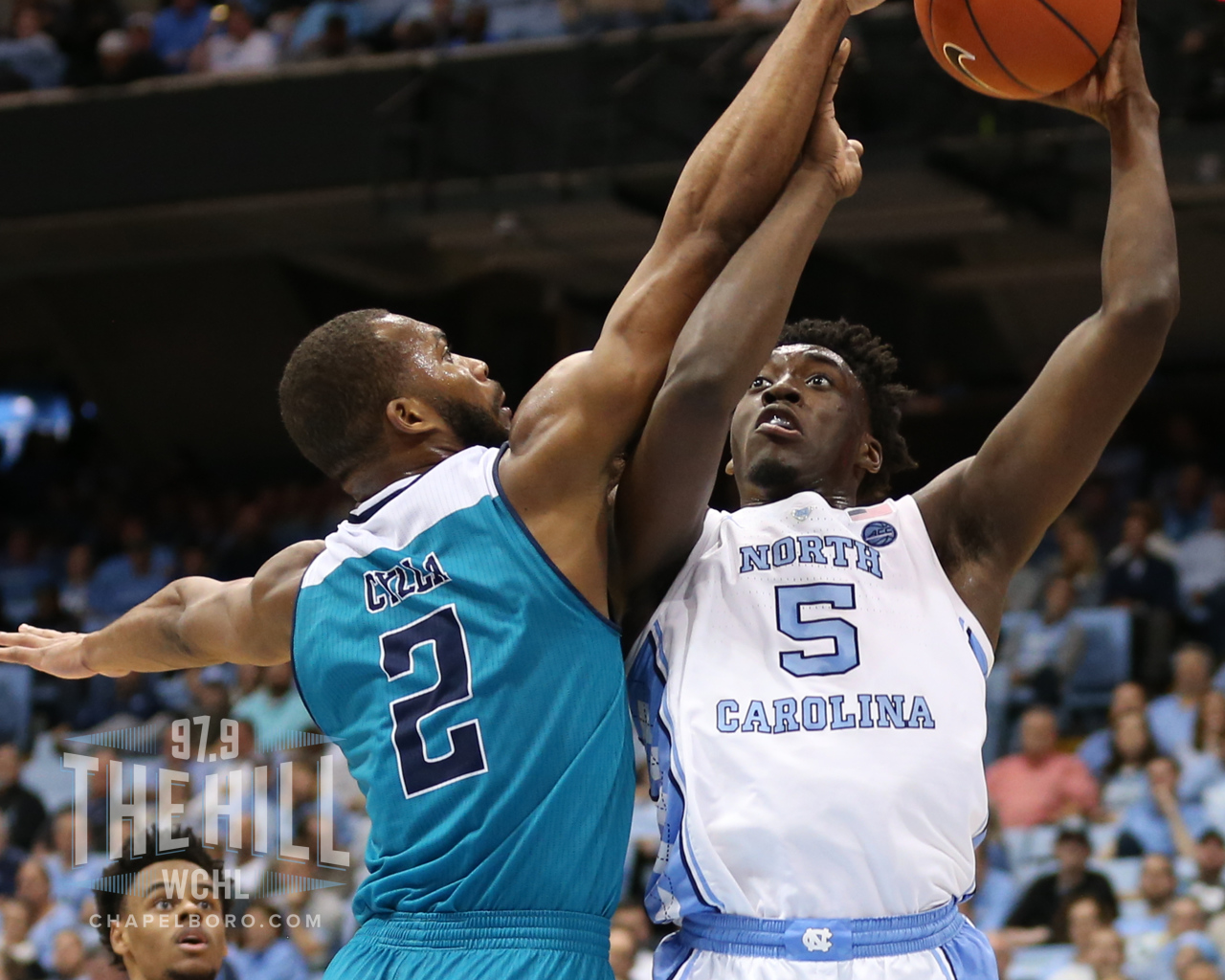 A win over UNC-Wilmington last Wednesday helped the UNC men's basketball team move up two spots to No. 12 in this week's Associated Press Top 25, which was released on Monday.
The Tar Heels are currently 7-2 this season, but had lost two of their previous three games entering the game against UNCW.
Kansas took over at No. 1 following Gonzaga's loss to Tennessee on Sunday.
Duke slid up to No. 2, followed by Tennessee, Gonzaga and Michigan.
The rest of the top 10 includes: No. 6 Virginia, No. 7 Nevada, No. 8 Auburn, No. 9 Michigan State and No. 10 Florida State.
Including Duke, Virginia, Florida State and UNC, the ACC has a total of six ranked teams this week–with No. 13 Virginia Tech and No. 25 Syracuse also among the mix this week.
The Tar Heels have a huge showdown looming at the Dean Dome on Saturday, as they face No. 4 Gonzaga in a rematch of the 2017 NCAA Championship Game.
For the full AP Top 25, click here.
Photo via Todd Melet