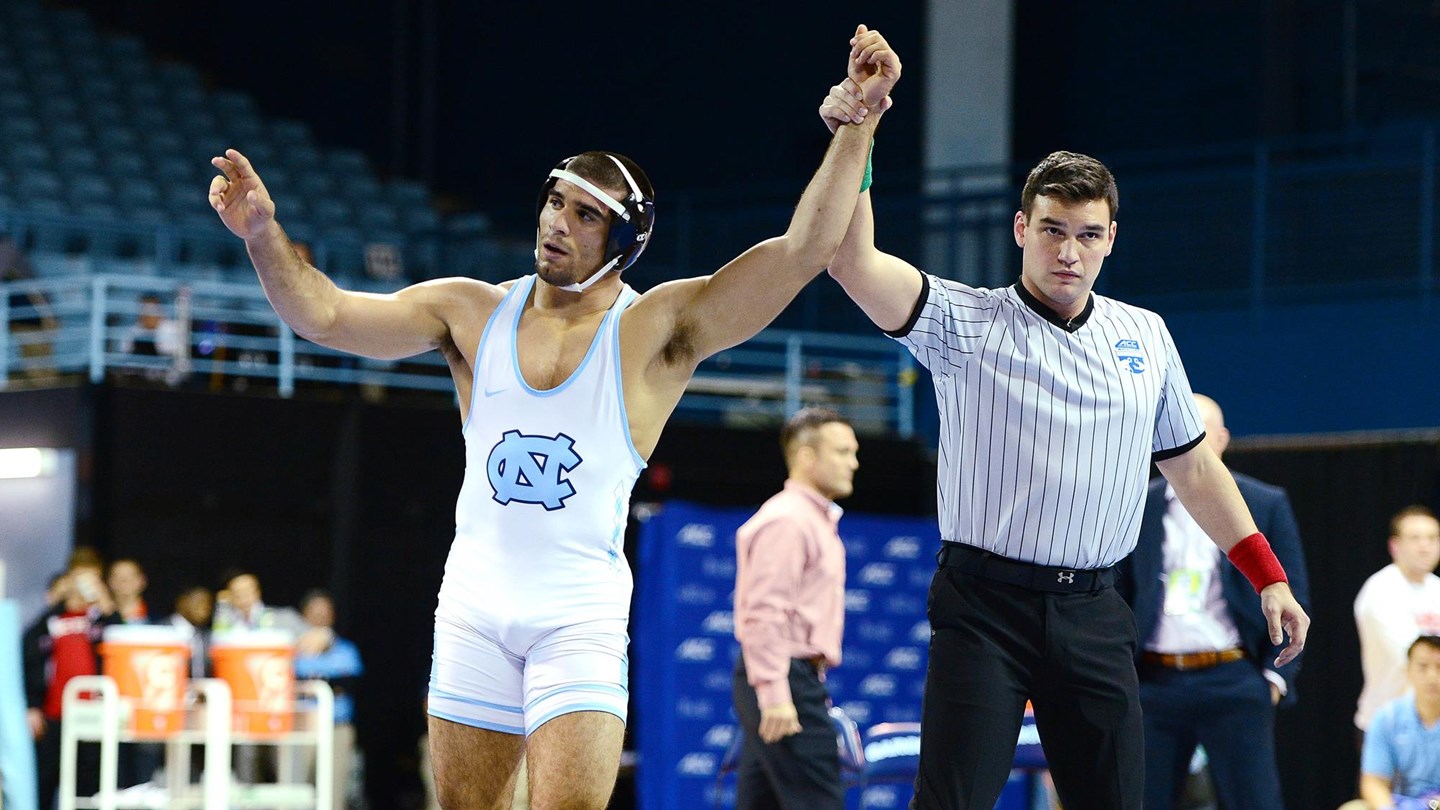 Representing Puerto Rico at the 2018 Pan-Am Games in Lima, Perue over the weekend, UNC senior wrestler Ethan Ramos took home a silver medal for his performance.
Ramos was the runner-up in the 79-kilogram weight class.
A dominant 14-4 victory over Canadian Shawn Daye-Finley advanced Ramos to the quarterfinals, while a pin in just over a minute's time against Peru's Marcos Quesada Martinez moved him into the finals.
The final match was a different story, however, as Ramos was on the wrong end of a 6-0 decision against American Mark Hall.
It's the first ever medal at the Pan-Am Games for Ramos, who finished his UNC career as a two-time ACC champion and four-time NCAA Tournament qualifier.
Photo via UNC Athletics