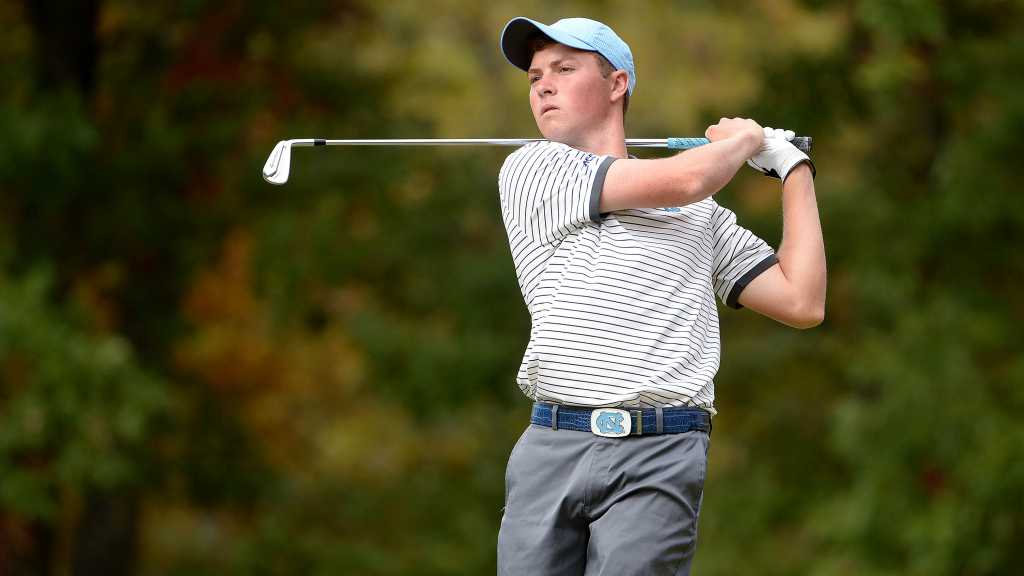 Chapel Hill native–and UNC senior–Ben Griffin became the first Tar Heel in nearly a decade to be named to the All-ACC Men's Golf Team two times over the course of a collegiate career.
The league announced the honors on Thursday, with Griffin earning a spot on the team for the first time since he was a freshman in 2015. Kevin O'Connell was the last Tar Heel to accomplish the feat twice, doing so in 2008 and 2009.
Griffin is currently the UNC all-time leader in career stroke average at 71.95. He also is averaging a 70.61 stroke average this season, which would be enough to set him all alone as the only Tar Heel to average below a 71 for a full season.
As much of an achievement as that is, though, Griffin already set the previous single-season record at UNC when he averaged 71.06 as a freshman–the last time he was named an All-ACC performer.
Another outstanding performance by Griffin this season saw him win the Tar Heel Intercollegiate back in October with a UNC record score of 19-under par over 54 holes.
Also, in 33 rounds this season, Griffin has finished below par a whopping 19 times.
"We're very proud of Ben and happy for him," UNC head coach Andrew DiBitetto said. "We were together as a team the other night and our seniors had an opportunity to speak. Ben talked about several things, but one of them was his journey. Most things went his way his freshman year and things seemed easy. Then the road blocks hit.
"He held himself accountable and took ownership of changes that he wanted to make.," DiBitetto continued, about Griffin. "The fact that they were changes he wanted to make was key. Naturally, he lost some confidence along the way. But he never stopped working and little by little his game and confidence came back. He worked and fought his way through adversity and that's really what this game and life are all about."
Griffin and the Tar Heels will return to action from May 14-16 as the No. 3 seed in the NCAA Kissimmee Regional Tournament. A top-six finish there would earn them a spot in the NCAA Championship Tournament.
For the full All-ACC Men's Golf Team selections and individual award winners, click here.
Photo via UNC Athletics