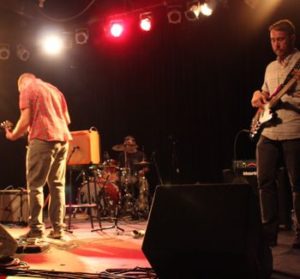 Tracksuit is a three-piece band out of Chapel Hill, consisting of memebrs Brendan Rice, Tyler Harrington and Marcus Johnson. The group recently released their debut album, "Shadow Box," and swung by the WCHL studio to speak with Aaron Keck, play some music, and officially debut a new song live on the air!
Tracksuit's unique blend of expressive vocal work layered over everything from low-fi guitars and synths to violins and keys makes for a one-of-a-kind listening experience.
All three regular band members are graduates of UNC, but none of them attended at the same time. The group began as a series of jam sessions that eventually morphed into original music that got recorded in spring of 2018 at Track & Field Studios in Durham — with the help of sound engineer Nick Peterson!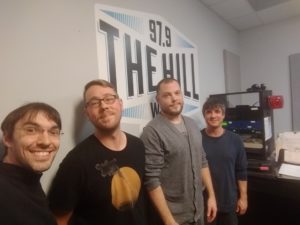 Part 1: "Virgil"
Part 2: "Fireflies"
Part 3: "Chasing the Wind"
Part 4: "American Way"