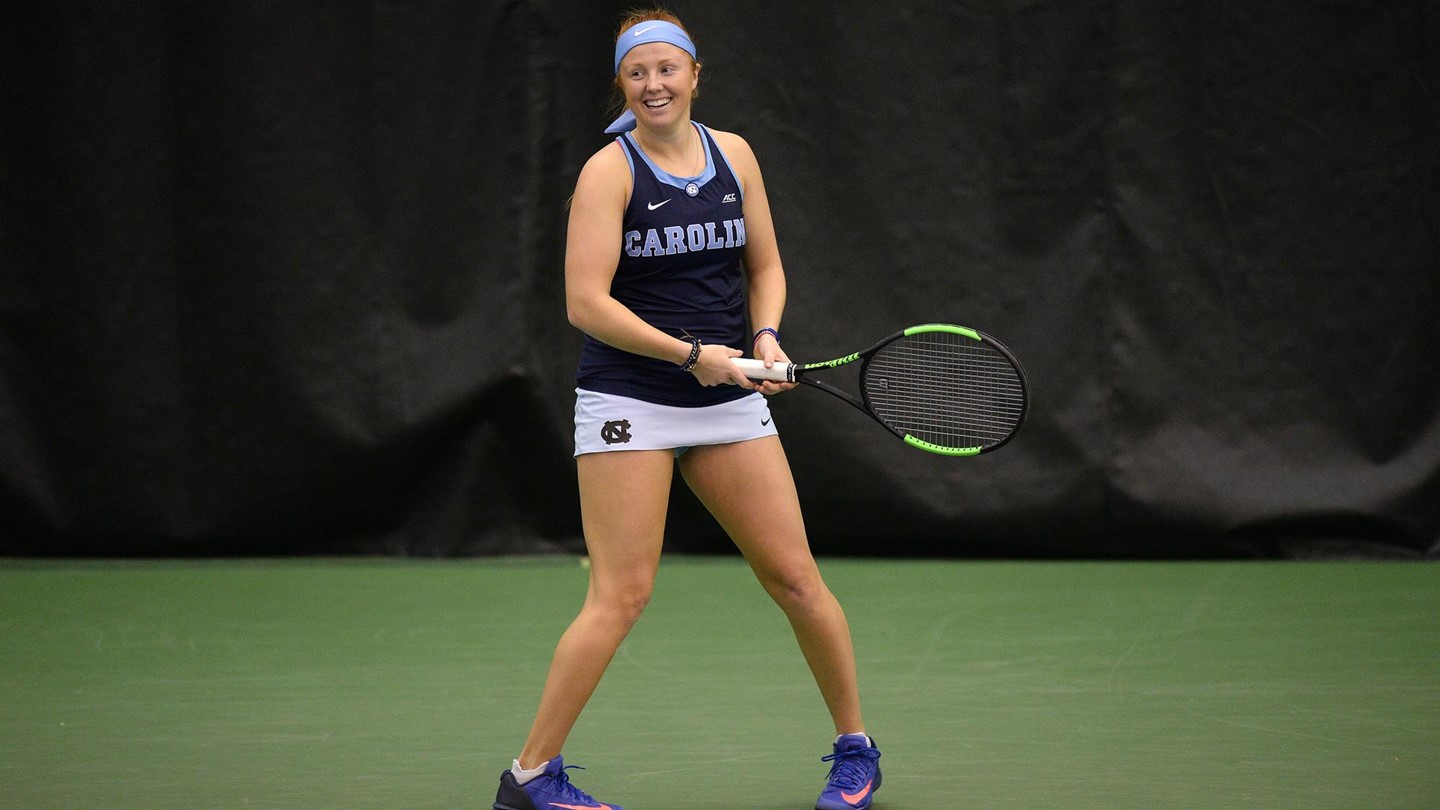 A rivalry showdown in Raleigh on Wednesday afternoon saw the top-ranked UNC women's tennis team defeat the No. 11 NC State Wolfpack by a score of 5-2.
For the 15th time in 15 tries this season, the Tar Heels (14-1, 2-0 ACC) won the doubles point to begin the match.
ACC Players of the Week Cameron Morra (6-0, 6-4) and Alexa Graham (6-2, 7-6) then took care of business in quick fashion during the singles portion of the match to put UNC ahead 3-0 on the team scoreboard.
Sara Daavettila clinched the win for the Tar Heels soon after with a three-set victory over NC State'a Alana Smith (2-6, 6-2, 6-2).
With the outcome already decided, the Wolfpack (10-3, 2-1 ACC) took two of the final three singles matches to avoid getting shut out.
Up Next:
The Tar Heels return home to the Cone-Kenfield Tennis Center for their next match on Friday against Notre Dame (3 p.m.)
Photo via UNC Athletics