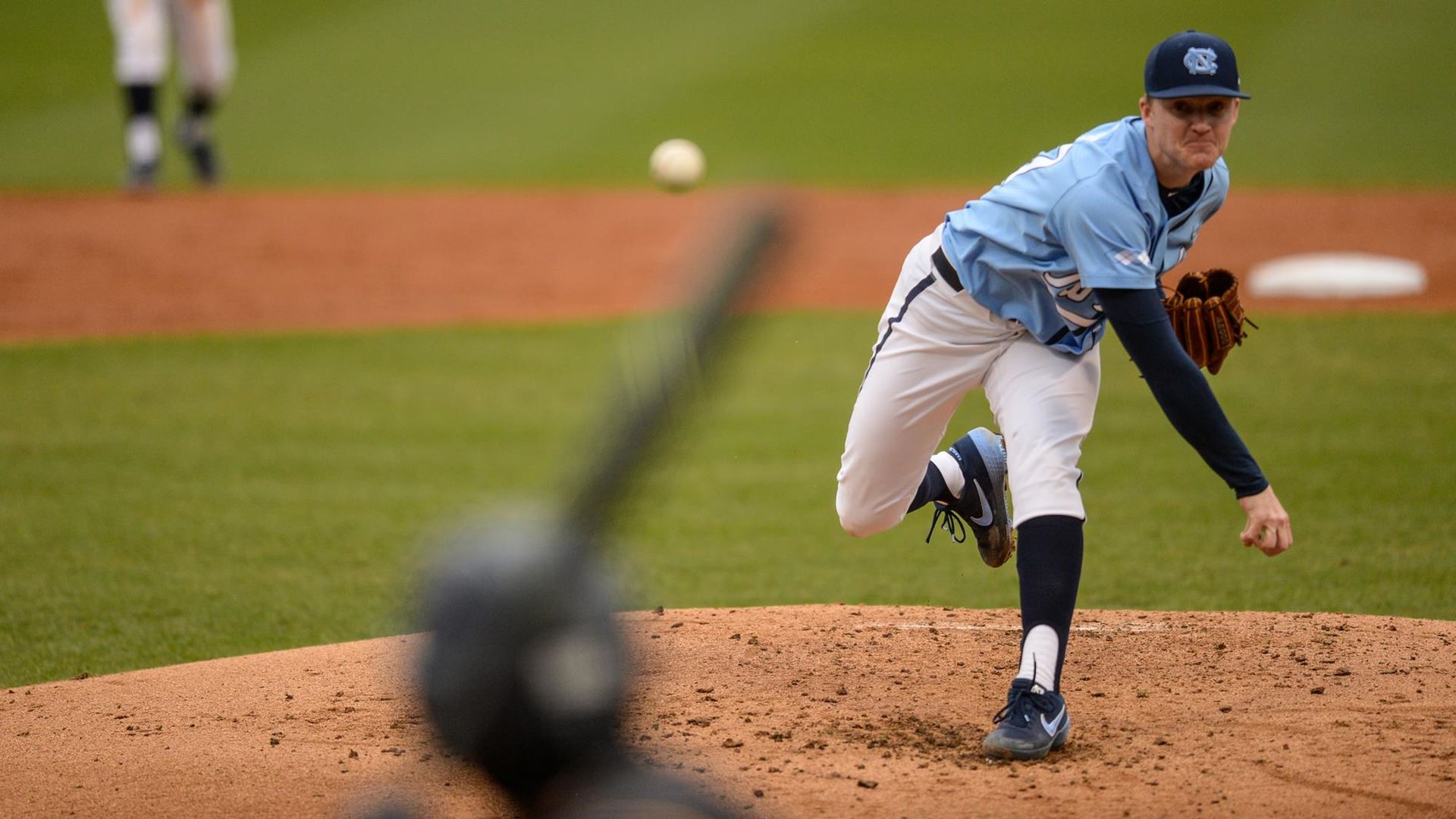 Star outfielder Michael Busch hit a three-run homer, while Dylan Harris added two hits and two runs on Wednesday afternoon at Boshamer Stadium–but it was not enough to help the fifth-ranked UNC baseball team avoid its first loss of the season, as the VCU Rams picked up the 11-8 victory.
The Tar Heels (8-1) also had their home winning streak snapped at 26 games, a streak that had been the longest in the country.
Through five innings, UNC held a 7-5 lead. VCU came back swinging, however, and scored five runs in the top of the sixth to take control of the game for good.
The vaunted Tar Heel pitching staff allowed 12 hits in total, which were the most it had surrendered all season.
Offensively, UNC managed to scrape together only eight hits of its own.
Up Next:
A three-game series against UMASS-Lowell awaits the Tar Heels this weekend, with first pitch on Friday set for 3 p.m.
Photo via Alex Kormann (UNC Athletics)