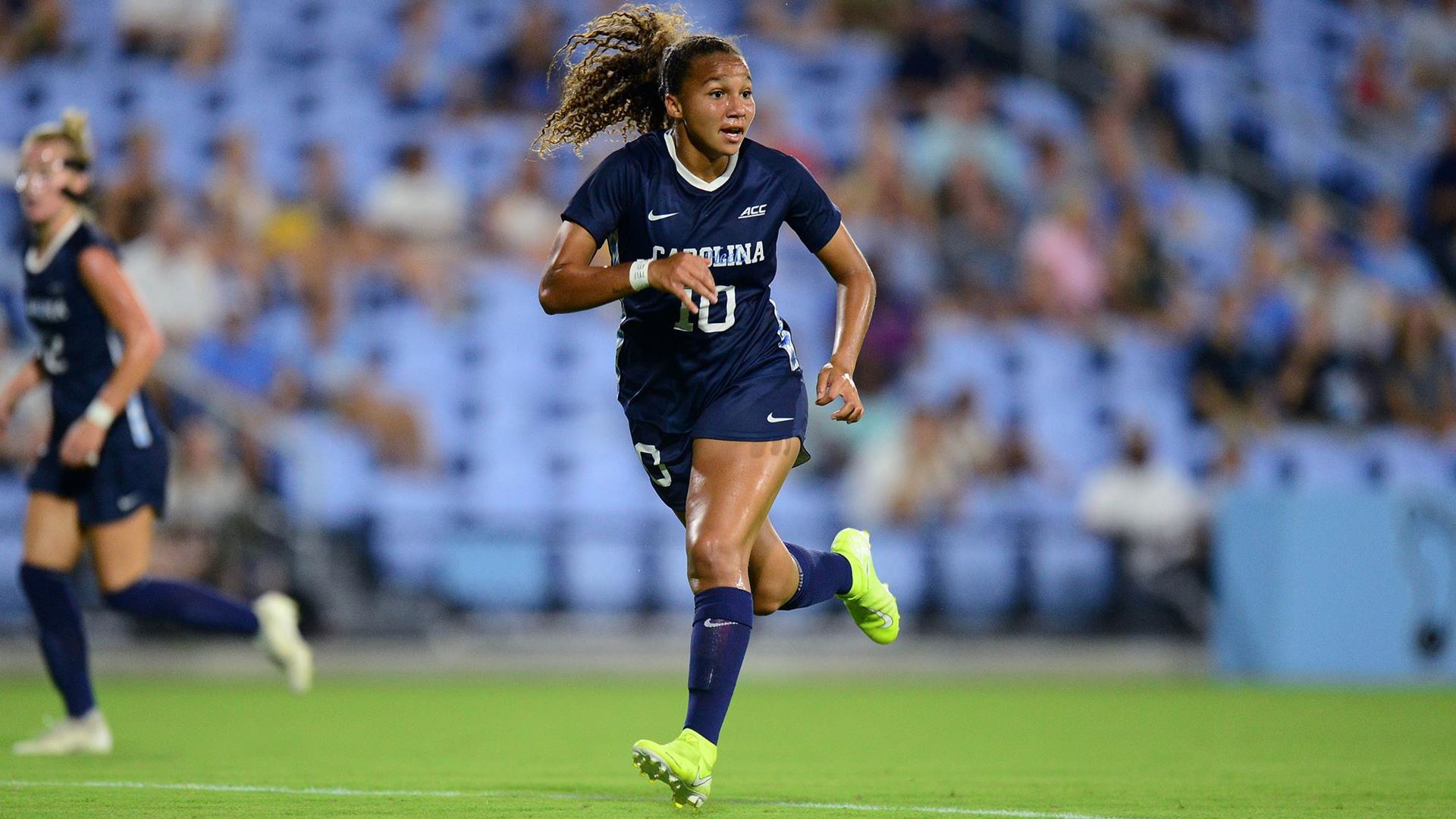 Playing on the road Thursday night, the No. 3 UNC women's soccer team rolled to a 3-0 shutout against the Boston College Eagles to hold on to its lead atop the ACC standings.
Maycee Bell, Lotte Wubben-Moy and Rachel Jones each scored for the Tar Heels, who improved to 13-1-1 (6-0-1) this season with the victory. Boston College, meanwhile, falls to 8-5-2 with a 1-5-1 mark in conference play.
UNC took a 2-0 lead just 19 minutes into the game, and dominated throughout–posting 17 shots compared to only six for Boston College.
Up Next:
A date with Florida State in Chapel Hill awaits the Tar Heels on Thursday, in a rematch of last year's NCAA Championship game won by the Seminoles.
Photo via UNC Athletics