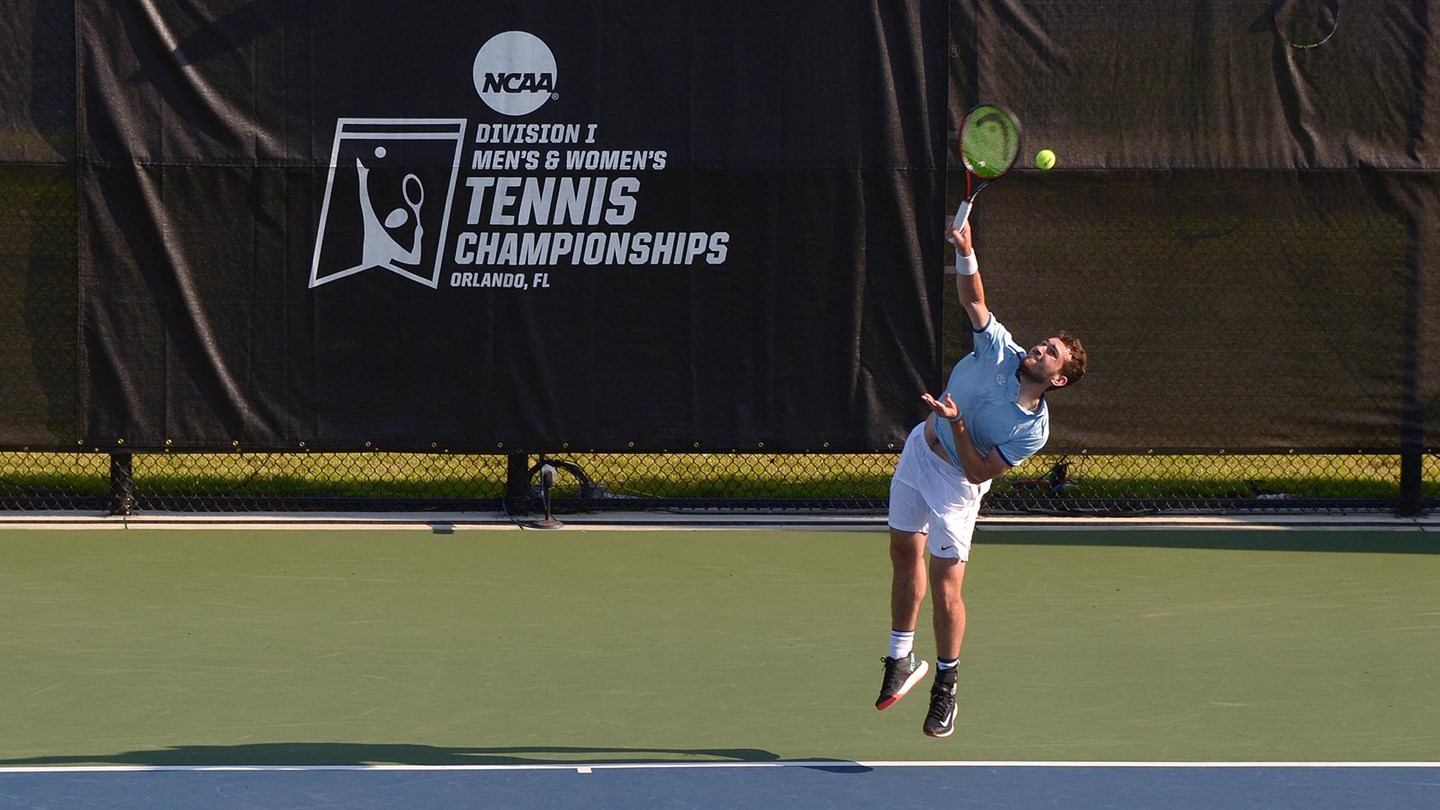 For the first time in the history of the UNC men's tennis program, a Tar Heel player has reached the quarterfinals of the NCAA Singles Tournament for a third time in their career.
Junior William Blumberg pulled off the feat with a win Wednesday in Orlando over Florida's Oliver Crawford (6-4, 6-2) in dominant fashion.
Blumberg also reached the quarterfinals last season, after finishing as the national runner-up as a freshman.
On Thursday, he'll face TCU's Alex Rybakov–the No. 3 ranked player in the nation–for a spot in the semifinals. Blumberg is ranked No. 19 at the current moment.
Photo via UNC Athletics