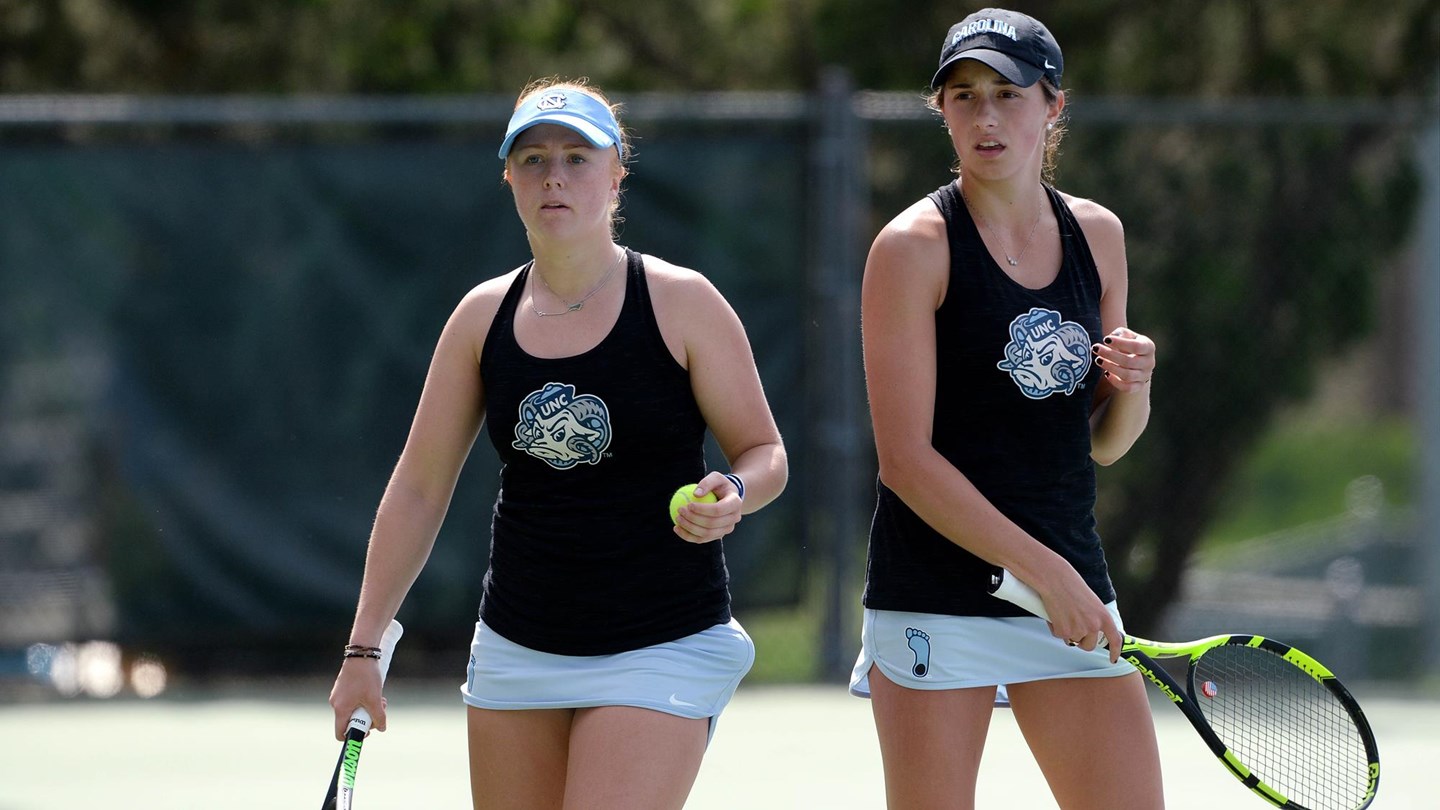 A pair of Tar Heels advanced Wednesday to the quarterfinals of the NCAA Women's Tennis Singles Tournament, as junior Sara Daavettila and freshman Cameron Morra each managed to stay alive.
Daavettila defeated San Diego's Solymar Colling in straight sets (6-3, 6-3) to advance, while Morra knocked off Elysia Bolton from UCLA in a thrilling three-set affair by a score of 6-7, 7-6, 6-2.
This marks the second quarterfinal appearance in three years for Daavettila, as she becomes just the third Tar Heel ever to accomplish that feat–joining Hayley Carter and Jamie Loeb.
Morra is the eighth UNC player to reach the quarterfinals at least once.
On the doubles side of the bracket, Morra also advanced to the quarterfinals alongside partner Makenna Jones.
Photo via UNC Athletics