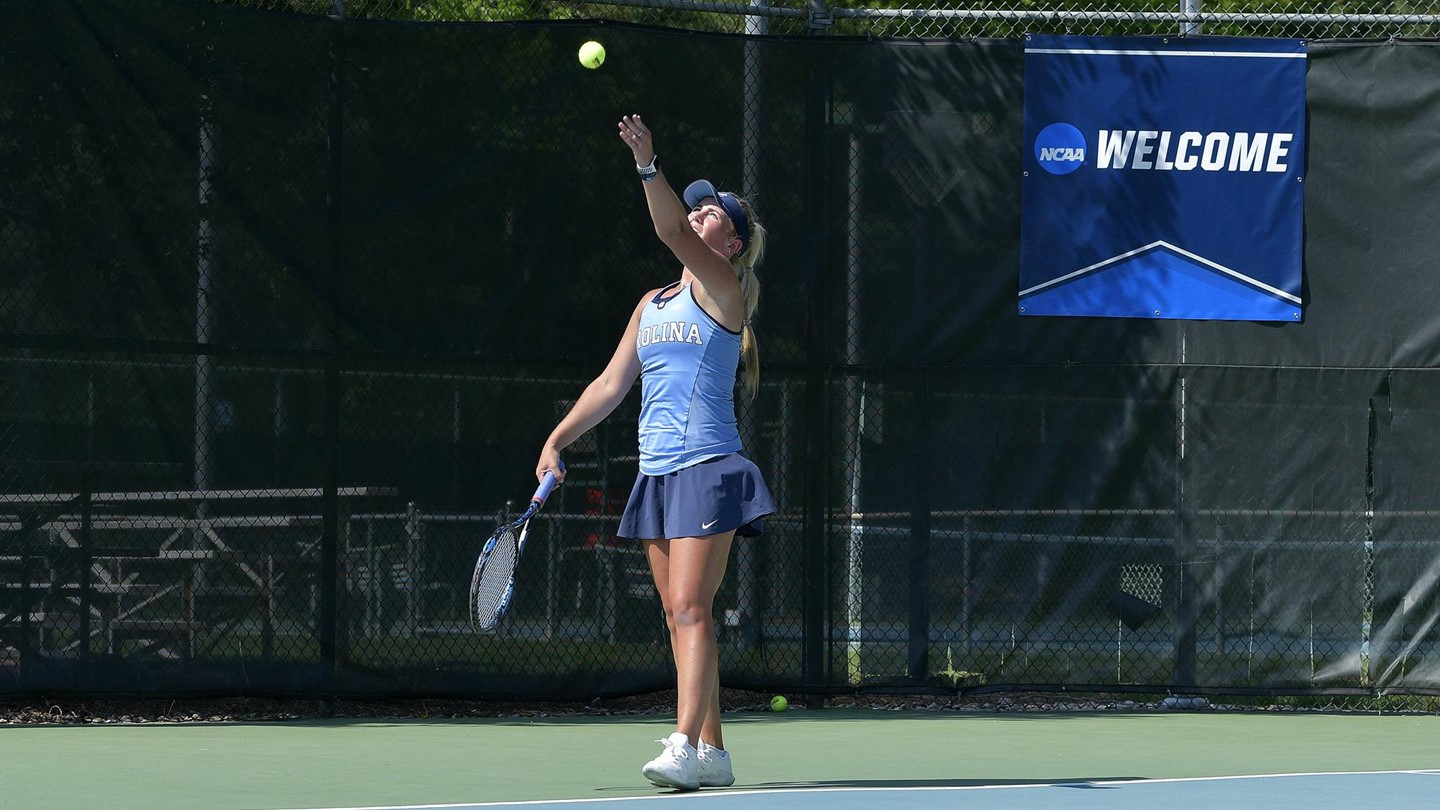 She needed three sets to do it, but UNC sophomore Makenna Jones–the nation's No. 2 ranked player–defeated No. 35 Gabby Smith of USC 1-6, 6-4, 7-6 on Wednesday in the First Round of the women's tennis NCAA Singles Tournament in Winston-Salem.
Jones recovered nicely after a poor first set, as she extended her winning streak to 18 straight matches.
Thursday's Second Round action will see Jones take on No. 28 Kelly Chen of Duke–the reigning ACC Freshman of the Year–in a rematch of a showdown won by Jones in three sets back on Feb. 11.
The two other Tar Heels competing in the NCAA Singles Tournament, Alle Sanford and Sara Daavettila, were each ousted in straight sets on Wednesday.
Photo via UNC Athletics