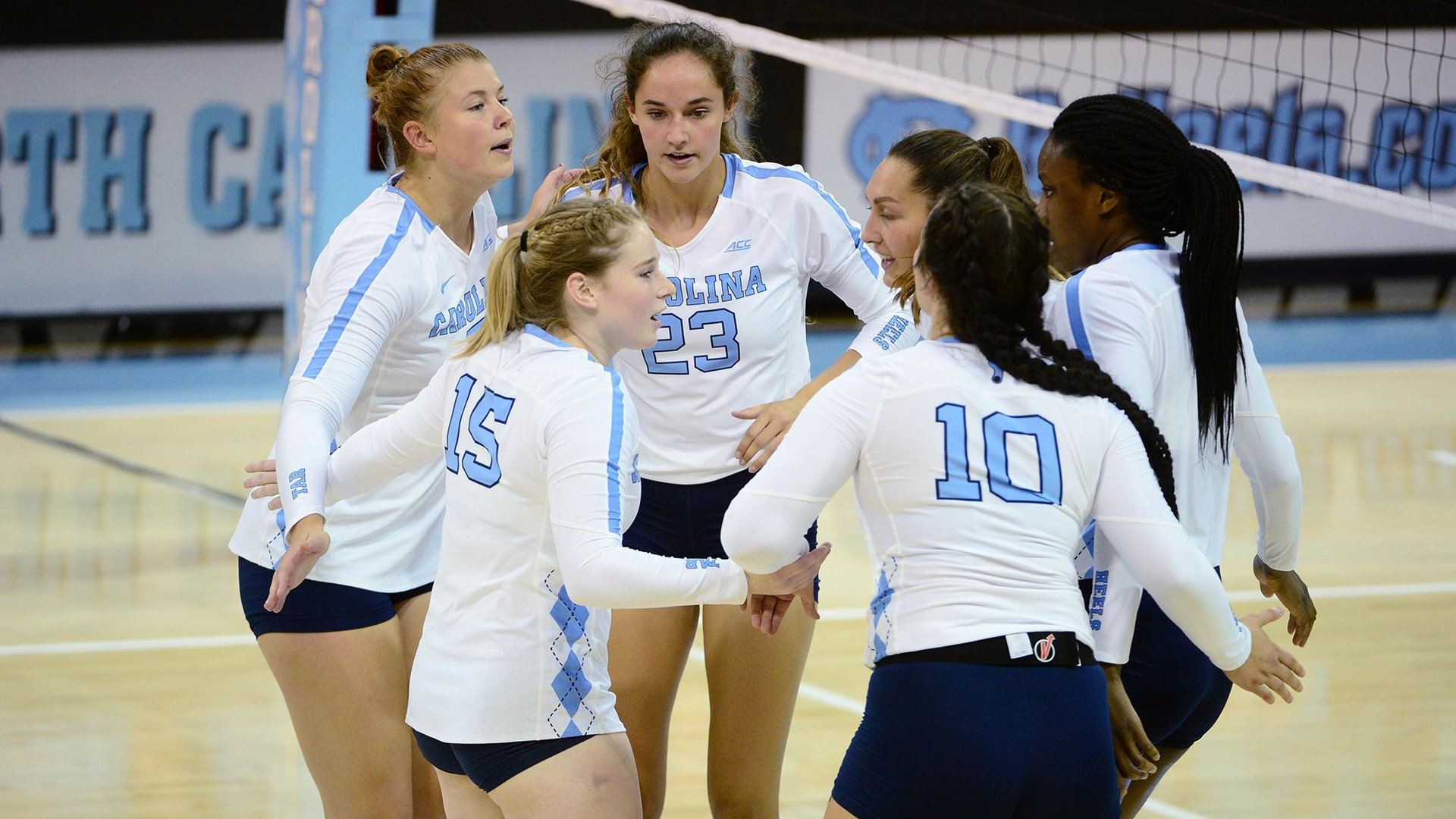 The UNC volleyball team kicked off play in the Carolina Classic on Friday night at Carmichael Arena, dropping a close match 3-1 (25-27, 25-21, 23-25, 28-30) to the visiting VCU Rams.
Lauren Harrison led UNC offensively with a team-high 17 kills, while Parker Austin joined her in double figures with 10 of her own.
The Tar Heels (1-7) dropped the first, third and fourth sets by just two points each–giving the Rams (7-5) all they could handle.  VCU managed to come up big in all of the critical moments, however, which proved to be enough to steal the victory.
For the match, UNC had a .163 hitting percentage. That figure was over 11 percent lower than VCU's .277 mark in the same category.
Up Next:
The Tar Heels return to the court on Saturday night to take on Radford in what amounts to the third-place match for the Carolina Classic. That contest is scheduled to begin at 6:30.
Photo via UNC Athletics