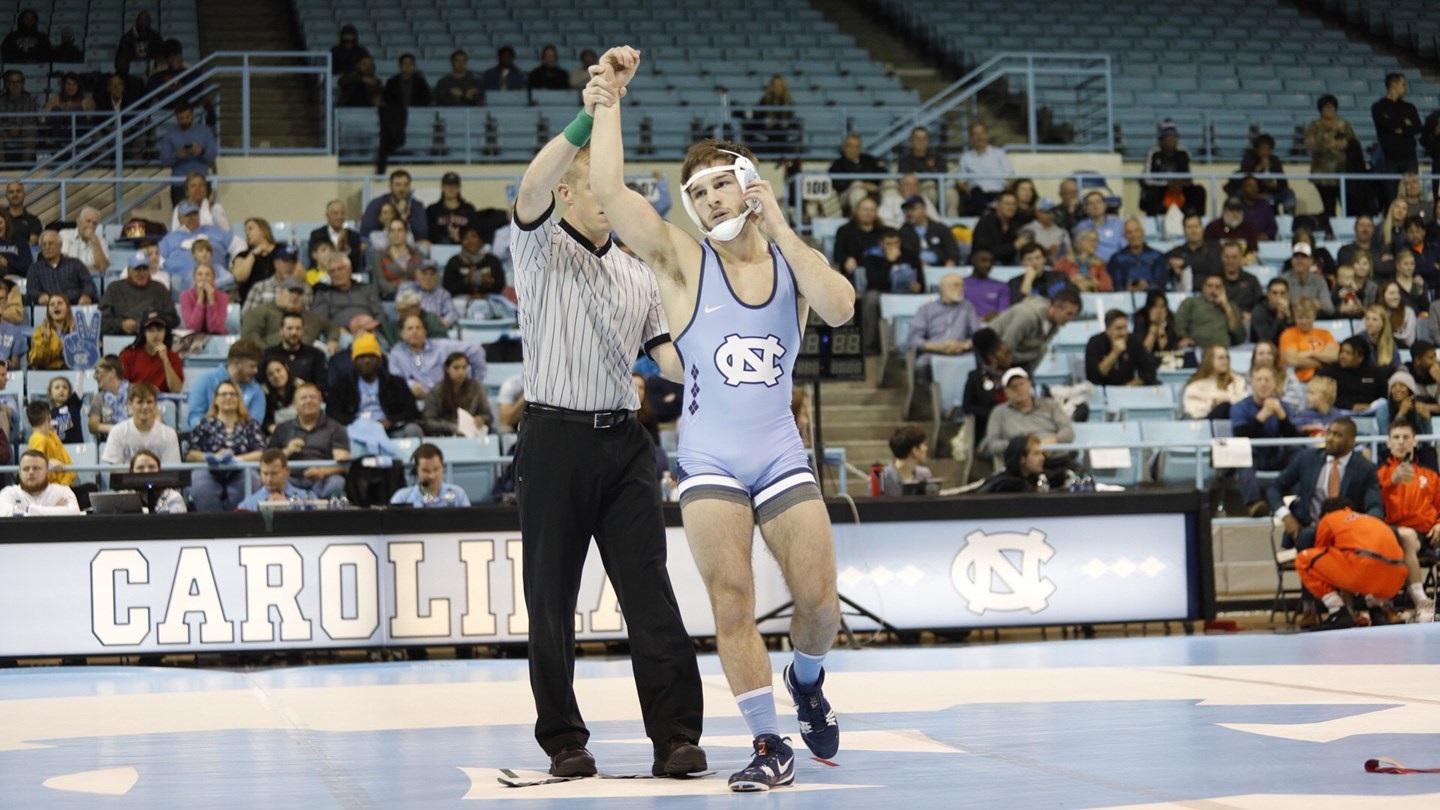 Coming off a huge upset victory against previously undefeated Virginia Tech, the UNC wrestling team jumped from No. 12 to No. 8 in the most recent NWCA Coaches Poll released on Tuesday.
This represents the first time the program has been ranked inside the top 10 since 1995.
UNC is 9-1 in dual meets this season and began conference competition with that win over the Hokies, who were ranked No. 3 at the time.
Iowa is the unanimous No. 1 in the poll, followed by No. 2 Penn State, No. 3 Ohio State, No. 4 NC State, No. 5 Arizona State and No. 6 Nebraska.
Virginia Tech fell to No. 7 following its loss to UNC, while No. 9 Wisconsin and No. 10 Pittsburgh are just behind the Tar Heels in the top 10.
UNC returns to the mat on Friday to host unranked Duke at Carmichael Arena (7 p.m.)
For the full NWCA Coaches Poll, click here.
Photo via UNC Athletics