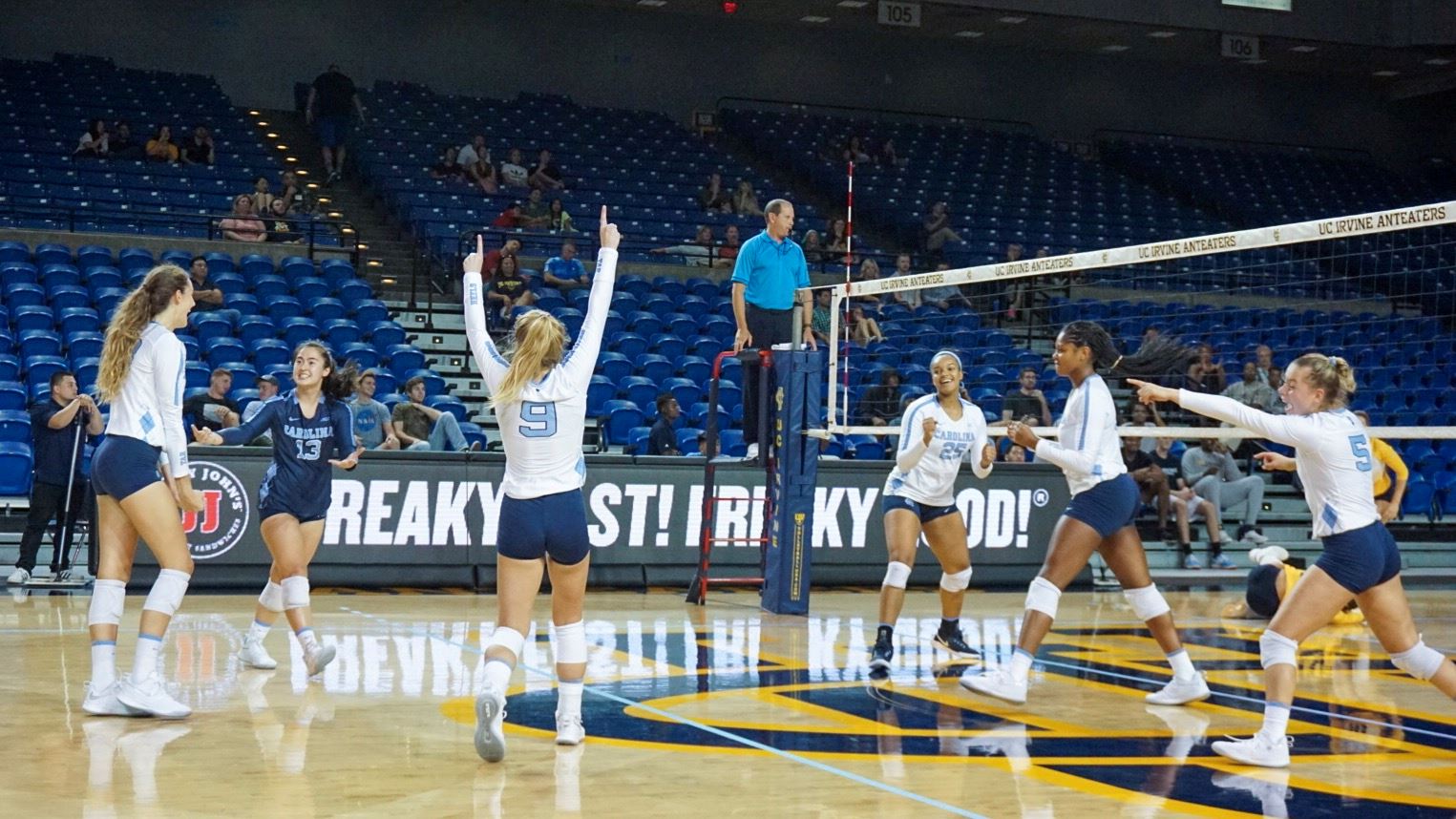 UNC head volleyball coach Joe Sagula picked up his 600th career win on Friday night, when his Tar Heels defeated the host UC Irvine Anteaters 3-1 (25-19, 25-20, 23-25, 25-22) as part of the UC Irvine Invitational.
It was also the first win of the season for the Tar Heels, who improved to 1-3 so far in 2019. Earlier in the night on Friday, UNC lost 3-0 (15-25, 15-25, 13-25) to California.
Against UC Irvine, Parker Austin led the way for UNC with 22 kills. Destiny Cox chipped in 14 of her own, while Annabelle Archer was the main play-maker with a career-high 43 assists.
The Tar Heels .300 hitting percentage was also their best in a match so far this season.
"To me this win tonight is win number one of the start of a lot of new things for this team," Sagula said afterwards. "I hope it will inspire us to know what we can become. I'm lucky to be at Carolina for 30 years and 600 wins. I've been fortunate to have a career in this sport for this long."
Photo via UNC Athletics