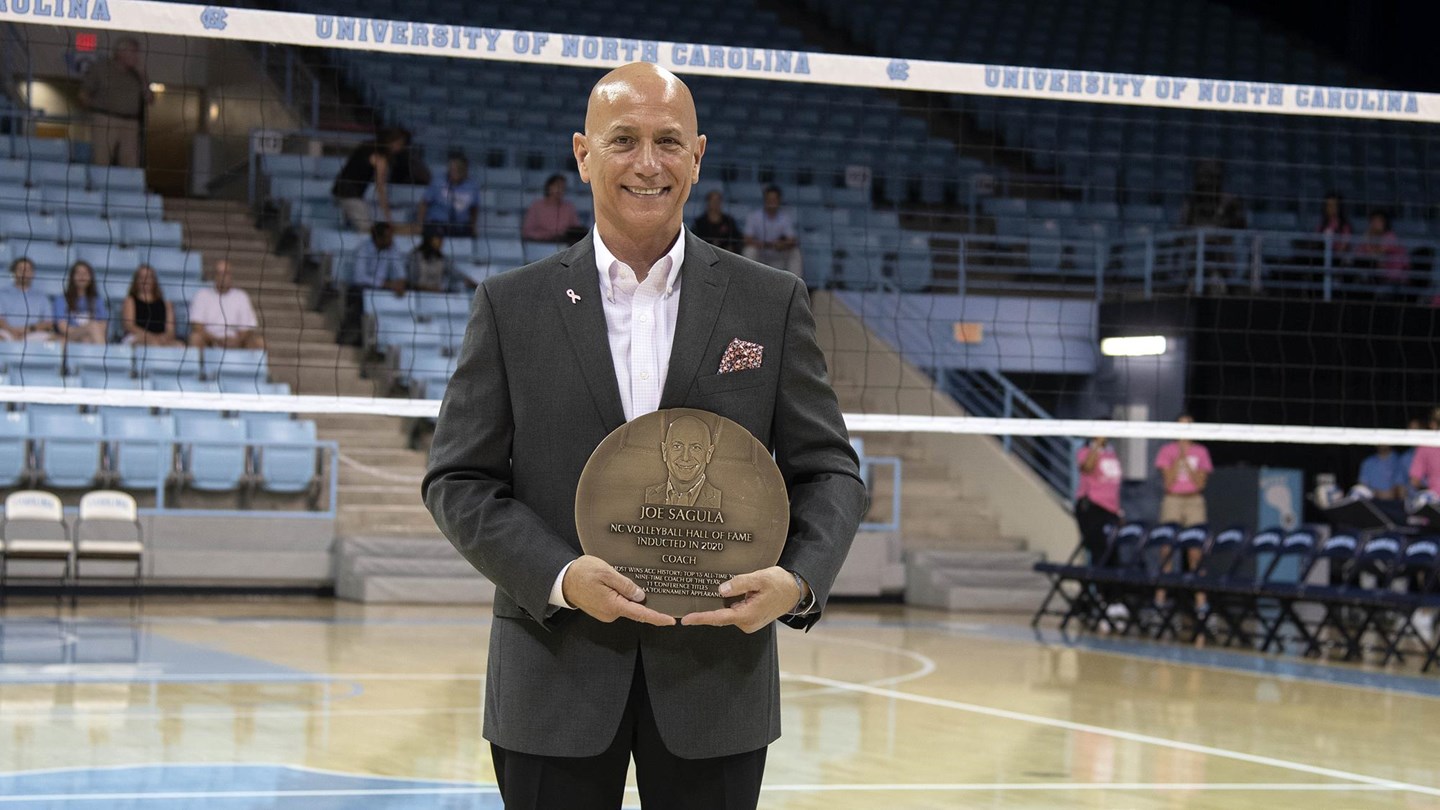 Longtime UNC head coach Joe Sagula was officially inducted to the NC Volleyball Hall of Fame earlier this week, following his 30th season at the helm of the Tar Heel program.
Sagula has 817 career wins at the Division I level, having coached at Penn from 1981-89 before joining UNC prior to the 1990 season. He has led the Tar Heels to 14 of their 18 all-time NCAA Tournament appearances and seven ACC championships.
His 336 ACC victories are the most by any coach in league history.
Sagula also becomes the first coach and just the fourth person ever inducted into the NC Volleyball Hall of Fame.
Photo via UNC Athletics
Chapelboro.com does not charge subscription fees. You can support local journalism and our mission to serve the community. Contribute today – every single dollar matters.