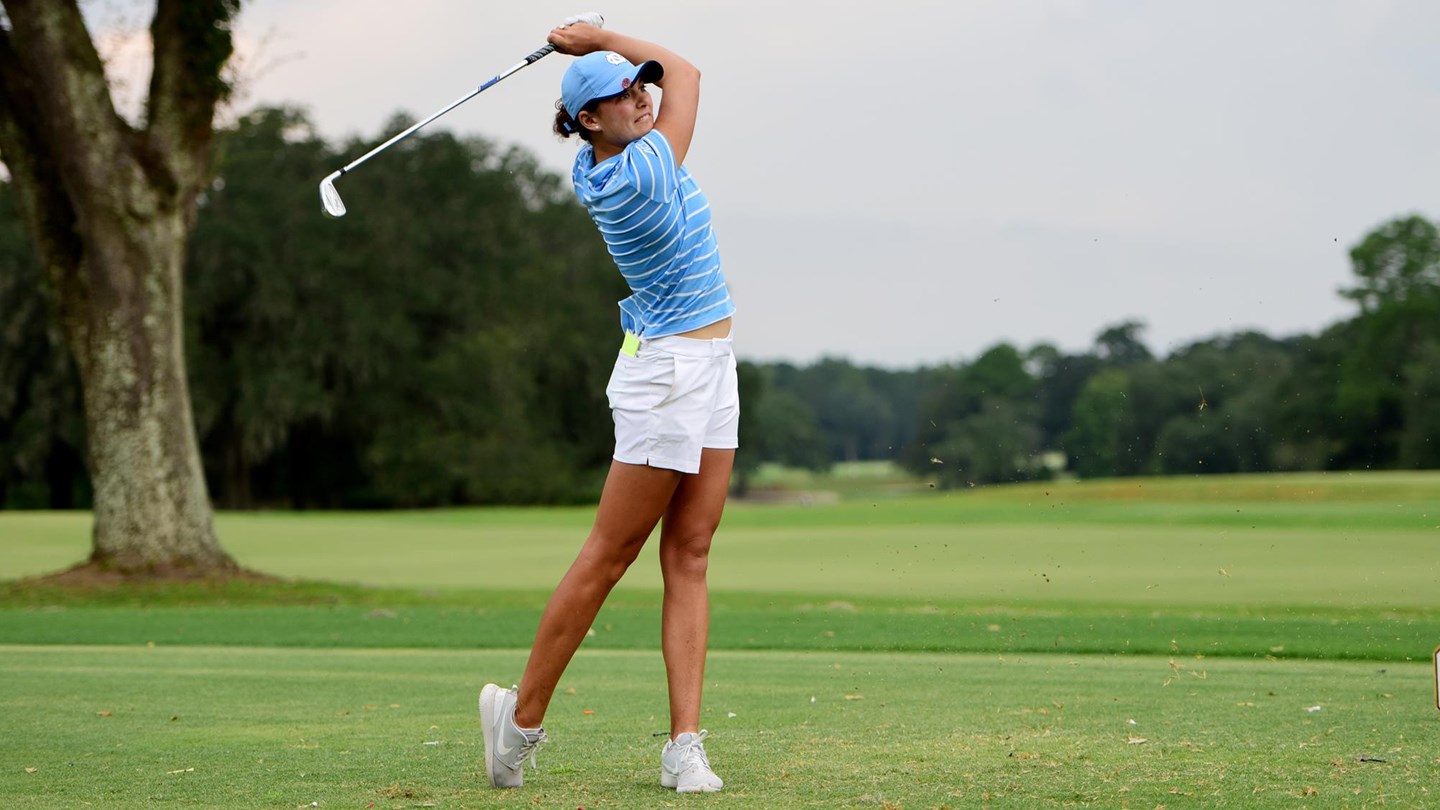 Returning UNC senior Brynn Walker will be competing in the upcoming U.S. Women's Amateur at the Woodmont Country Club in Rockville, Maryland, which is scheduled to run from Aug. 3-9.
Walker–who is coming off a third-place finish at the Donna Andrews Invitational in June–will tee off on Monday at 11 a.m. She will be paired with a couple of ACC rivals in Duke's Megan Furtney and Notre Dame's Lauren Beaudreau.
This will be Walker's 10th appearance at a USGA championship event and her third consecutive appearance at the U.S. Women's Amateur. She is one of 49 players who played in the 2019 event, where she advanced to the Round of 32.
Her spot in this year's event was earned due to a COVID-19 exemption based on her finish from last year.
"I was so excited because I didn't know if I'd have another chance at it," Walker said. "When they announced that they weren't having any qualifiers, I was pretty bummed. I thought there'd be a chance to get in with how I finished last year. I was just excited because this is almost like a bonus opportunity that I wasn't expecting."
Walker's caddy for the tournament will be her father, Rock Walker.
"My dad has been my caddy each time," Walker said. "It's been fun for us to do. I grew up playing with him after work every day so he knows my game pretty well. To do it, now when I'm older is pretty fun since we don't get as much time together anymore."
Photo via UNC Athletics
Chapelboro.com does not charge subscription fees. You can support local journalism and our mission to serve the community. Contribute today – every single dollar matters.