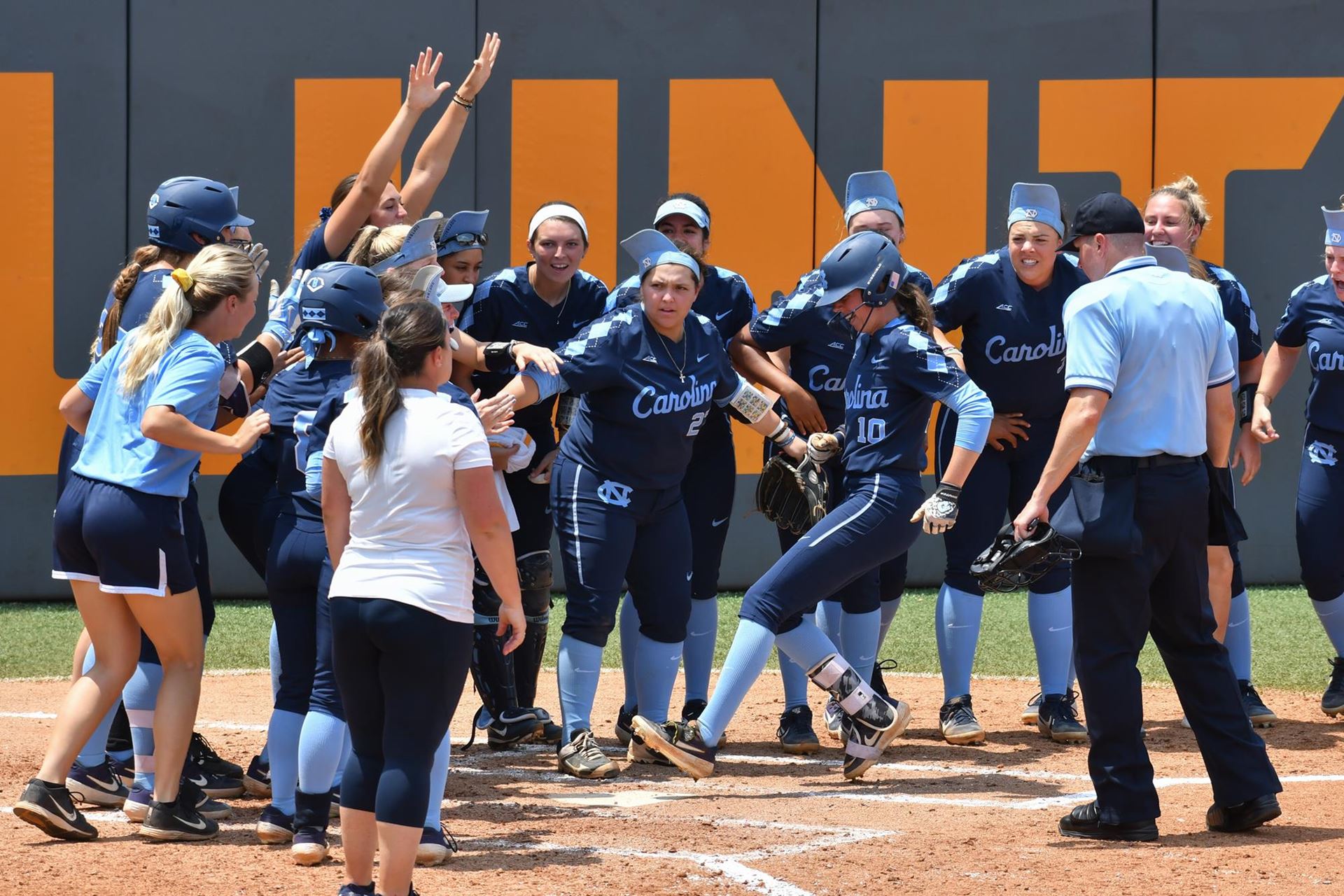 Needing to win two games on Sunday against No. 11 Tennessee to advance to the Super Regional round of the NCAA Softball Tournament, UNC came up just short after picking up a 1-0 victory in the first game of the afternoon.
Kristina Burkhardt homered in the bottom of the sixth inning, while Brittany Pickett tossed a shutout on the mound, but Tennessee responded with a 2-0 win in the second game to end the Tar Heels' season.
As a result, UNC ends the year with a record of 38-20 and played in four postseason elimination games for the first time in program history.
The Tar Heels also picked up nine wins against ranked opponents this season, which beat the program's old single season record by three.
Photo via UNC Athletics