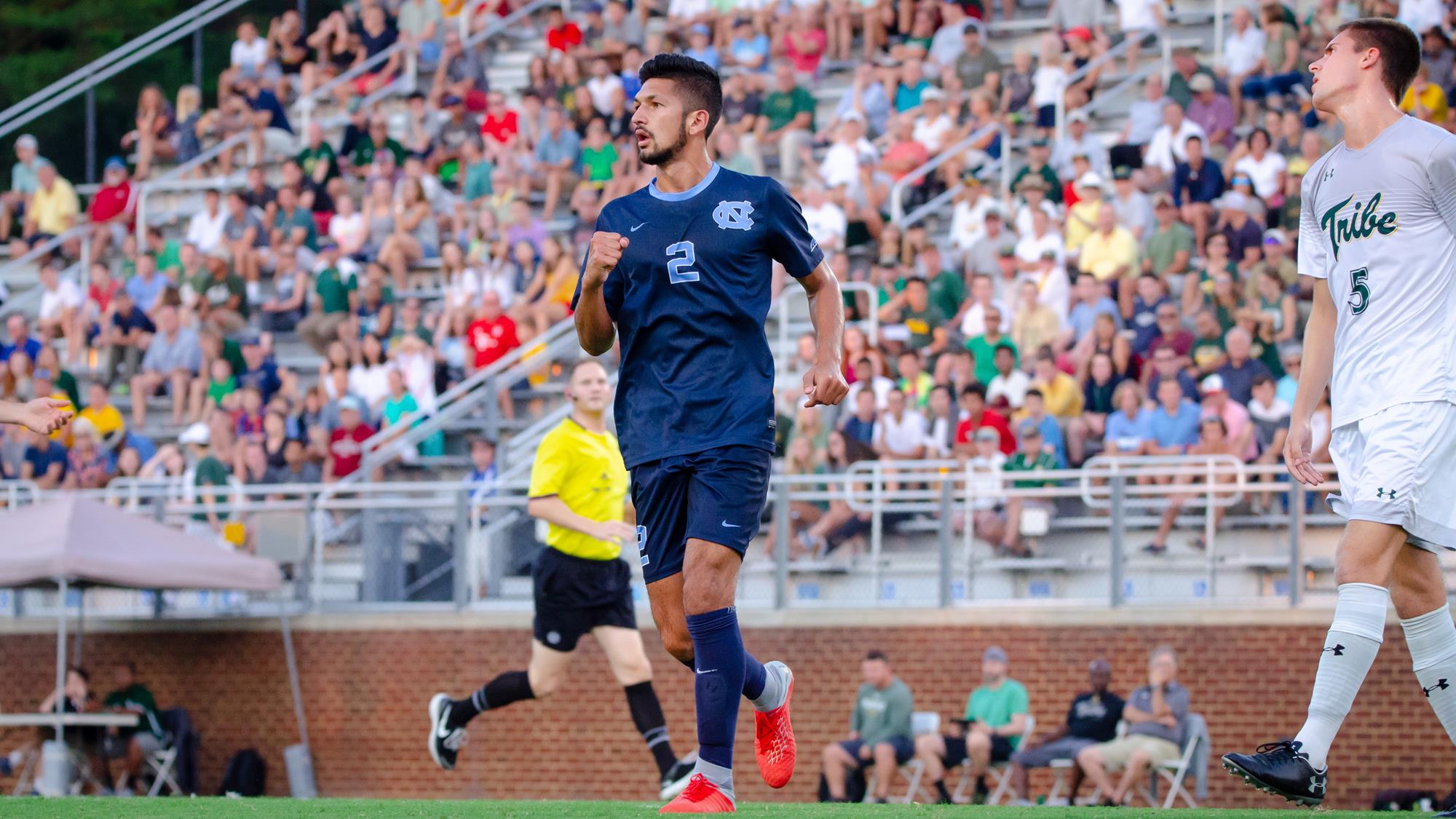 Led by the league's Defensive Player of the Year–senior Alex Comsia–the UNC men's soccer team placed a total of six players on the All-ACC rosters for this season.
Results were announced Wednesday, with midfielders Mauricio Pineda and Nils Bruening–as well as goalkeeper James Pyle–joining Comsia as All-ACC First Team selections.
Sophomore defender John Nelson was named to the Second Team, while junior attacker Jack Skahan earned a spot on the Third Team.
These players have been critical to the fourth-ranked Tar Heels' success this season, as they've helped the team post a 14-2-1 record and earned a spot in the ACC Championship Game for the first time since 2012.
For the full list of All-ACC men's soccer teams, click here.
Photo via UNC Athletics