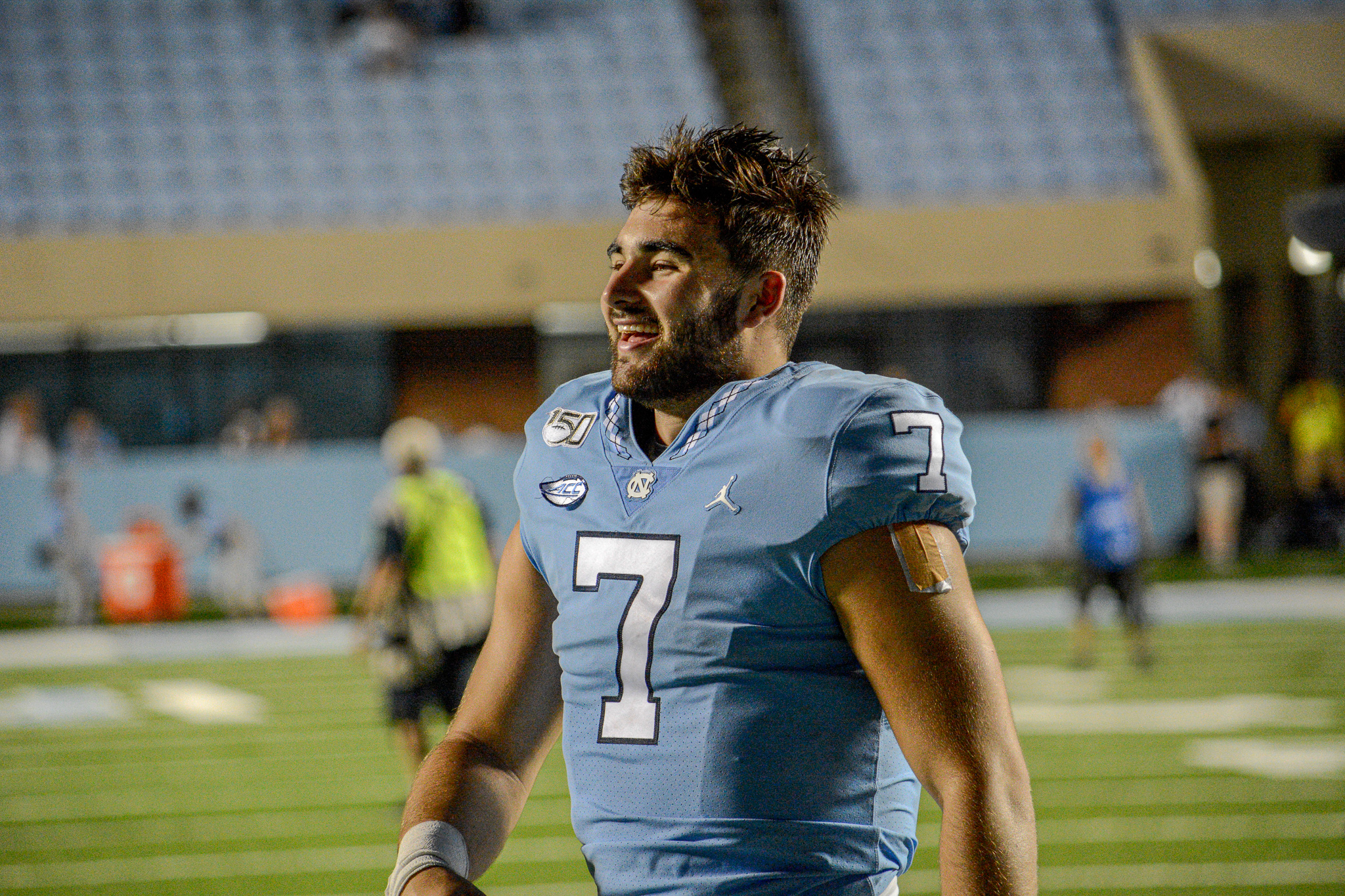 A pair of UNC football standouts were recognized Monday, when the ACC released its weekly awards for games played this past weekend.
Sam Howell was named both the league's Quarterback of the Week and Rookie of the Week following yet another fourth-quarter comeback victory. The Monroe native threw for 274 yards and two touchdowns against Miami, including the game-winning nine-yard throw to Dazz Newsome with 1:01 left on the clock. He also caught an 18-yard pass from receiver Dyami Brown early in the game for his first career reception.
On the other side of the ball, a career-high three sacks was enough to earn junior Tomon Fox the ACC Defensive Lineman of the Week award. He became the first Tar Heel since Kareem Martin to record at least three sacks in a single game. Martin registered 3.5 in a win over Pittsburgh back in Nov. 2013.
Selections are determined by a 15-member media panel.
Howell and Fox have a short week this week, as they get set for a non-conference road game at Wake Forest on Friday.
Photo via UNC Athletics