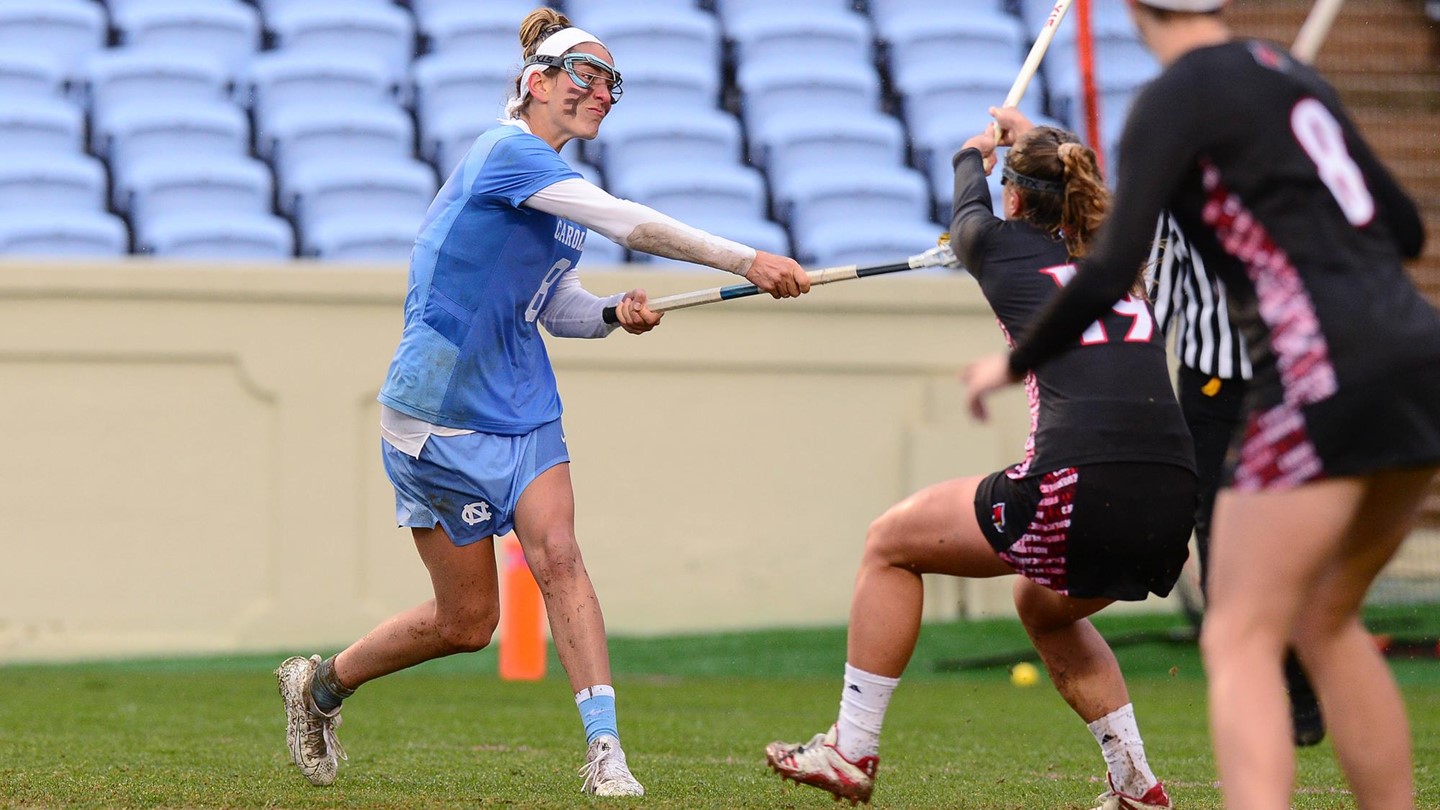 The third-ranked UNC women's lacrosse team went into enemy territory Saturday afternoon in Gainesville and left with a hard-fought 11-9 victory over the No. 16 Florida Gators.
Olivia Ferrucci led the Tar Heels (7-1) with three goals in the game, while Kara Klages and Tayler Warehime each added two apiece. Florida (3-5) was able to limit UNC star attacker Jamie Ortega to just one goal.
The Gators took a 3-2 lead in the early portion of the game, but UNC would go on to score nine of the next 10 goals to take an 11-4 lead.
From there, Florida put together a spirited rally by scoring the next five goals–but the comeback bid ultimately was stopped short.
Up Next:
UNC returns home to Chapel Hill for its next game on Tuesday against Campbell (4 p.m).
Photo via UNC Athletics