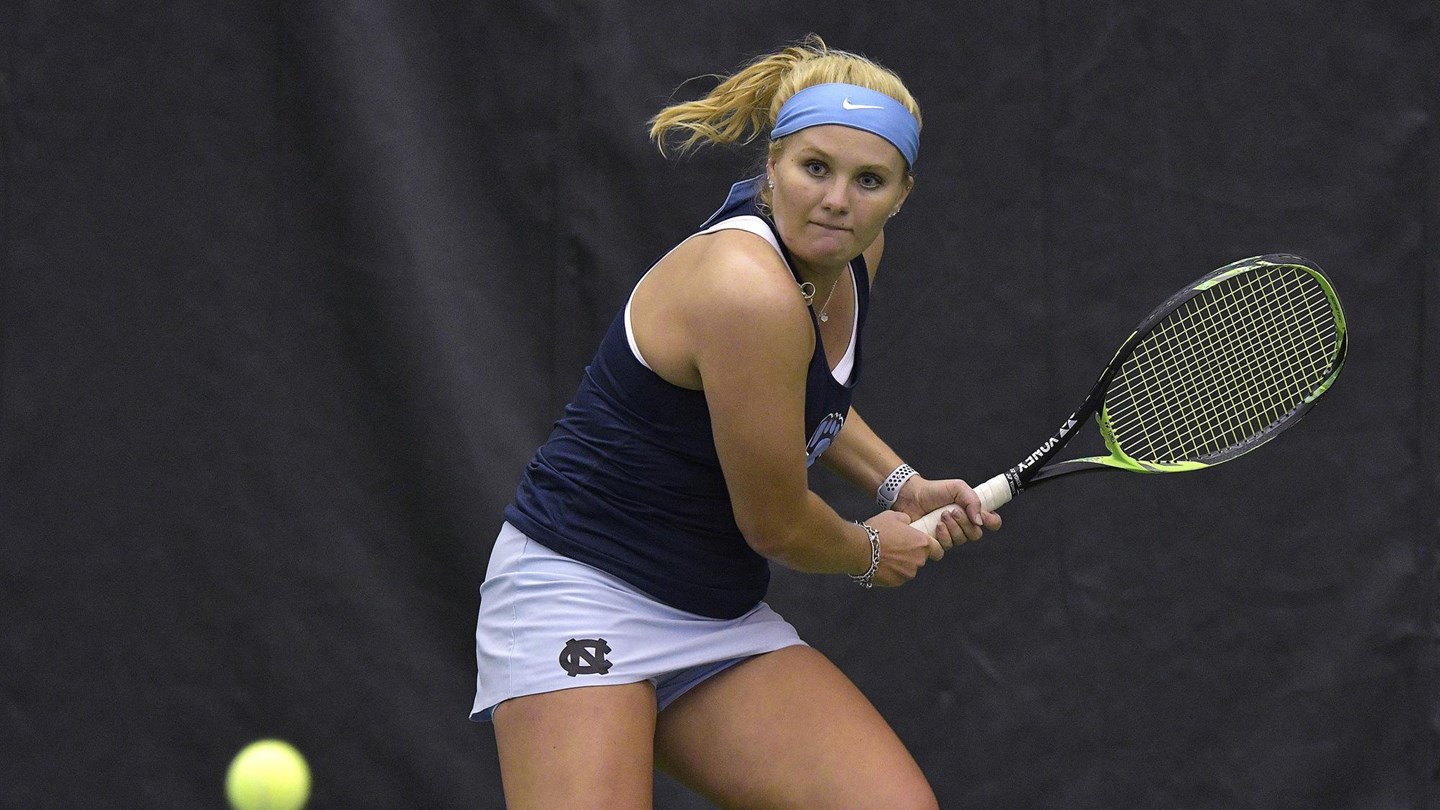 A season filled with dominance continued for the second-ranked UNC women's tennis team on Friday in Chapel Hill, as the Tar Heels put together an impressive 4-0 victory over the No. 13 Florida State Seminoles.
Alle Sanford picked up the clinching victory with a 7-6, 6-1 singles win on Court Six, after UNC had already taken the doubles point and received wins from Alexa Graham (6-4, 6-2) and Cameron Morra (6-2, 6-3).
The Tar Heels are now 23-1 overall and 11-0 in ACC play.
Photo via UNC Athletics