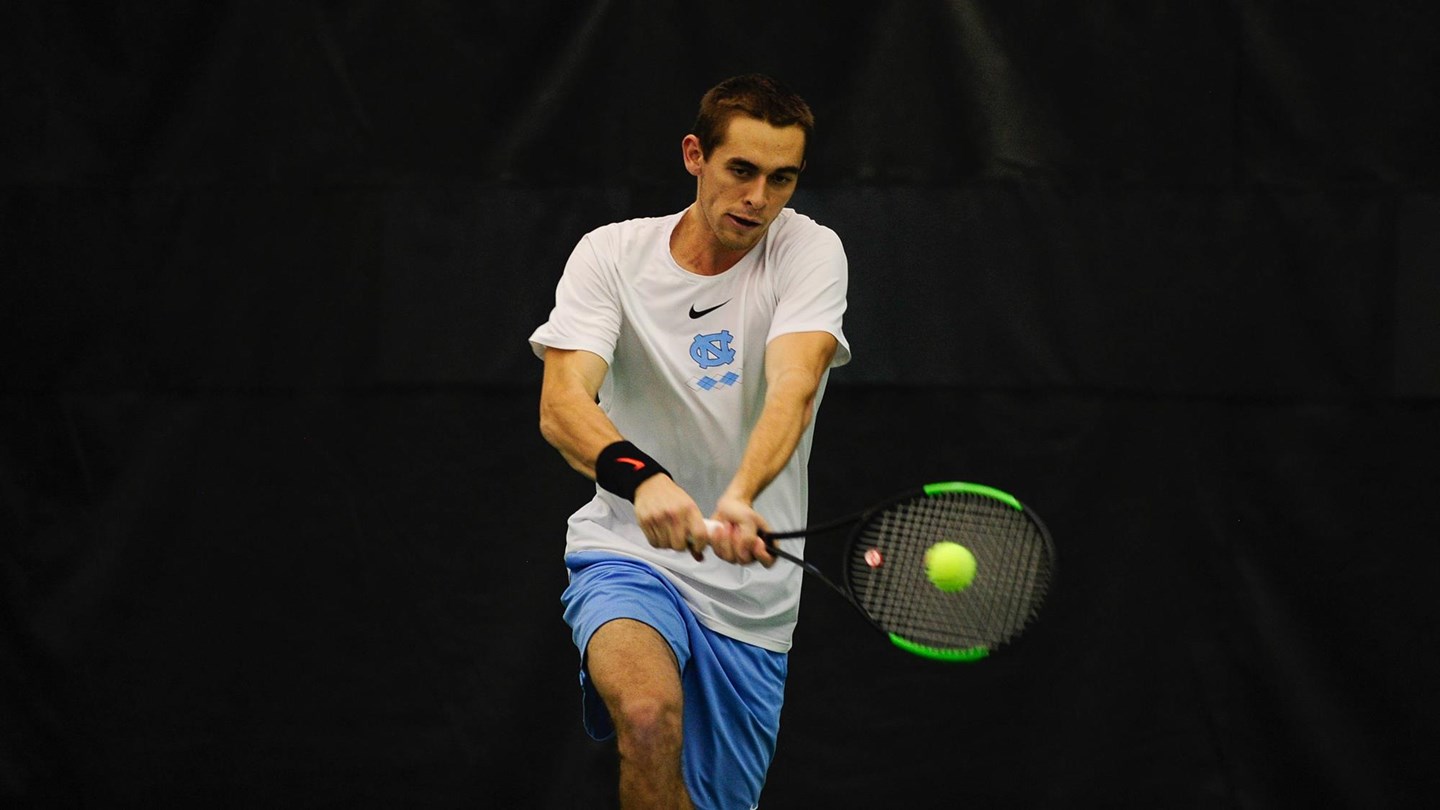 In its second-to-last home match of the season this past Friday, the 11th-ranked UNC men's tennis team cruised to an easy 6-1 victory over the Boston College Eagles–remaining undefeated at the Cone-Kenfield Tennis Center this season.
As a result, the Tar Heels improved to 15-4 overall with a 7-2 record in conference play while Boston College fell to 6-13 with an 0-10 mark inside the ACC.
UNC quickly claimed the doubles point before going on to receive singles victories from Brian Cernoch, Simon Soendergaard, Josh Peck, Benjamin Sigouin and Blaine Boyden.
Each of those singles victories came in straight sets.
Up Next:
The Tar Heels will have Senior Day on Sunday when it hosts Notre Dame at noon.
Photo via UNC Athletics