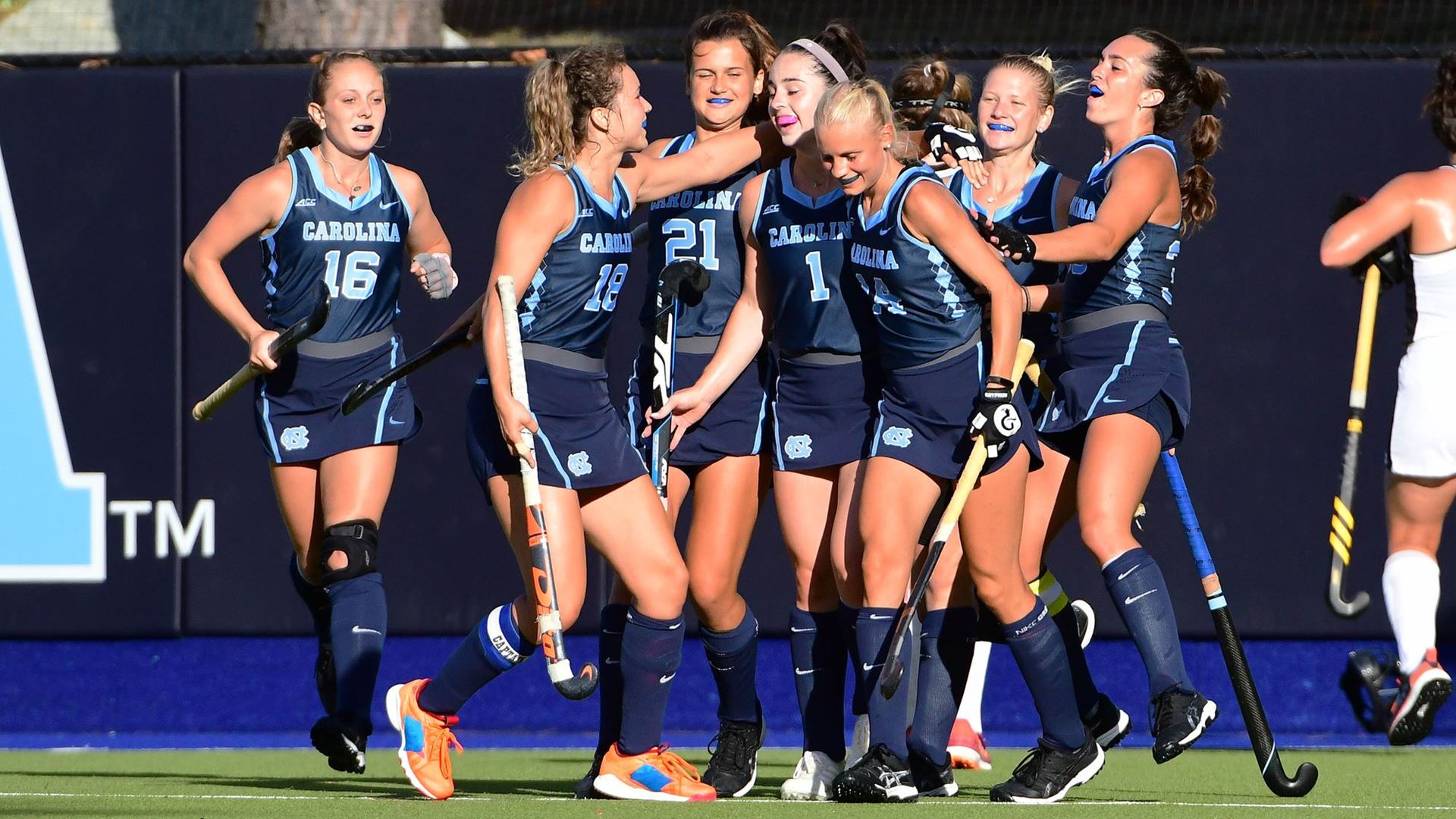 In a battle of two undefeated field hockey teams on Friday in Chapel Hill, the top-ranked UNC field hockey team rolled to a 4-1 victory over the No. 7 Louisville Cardinals.
The Tar Heels jumped out to a 3-0 halftime lead behind a goal from Riley Fulmer and two from star forward Erin Matson. Eva Smolenaars made it 4-0 early in the second half, before Louisville finally got on the board with a deflection goal by Alli Bitting with less than two minutes left to play.
As a result, UNC improves to 6-0 this year and starts off ACC play with a 1-0 record against conference opponents. The Cardinals, meanwhile, fall to 6-1 overall and 0-1 in the ACC
Dating back to last season's undefeated national title run, the Tar Heels have now won 29 consecutive games.
 "We expected a tough battle and we got one – the scoreboard doesn't tell the story of the game," UNC head coach Karen Shelton said. "I think our team made progress from last week to this week and that's what we're looking to do – we're always looking to improve."
Up Next:
The Tar Heels hit the road for their next game as they try to make it 30 wins in a row, heading to Boone to take on Appalachian State this Sunday at 1 p.m.
Photo via UNC Athletics