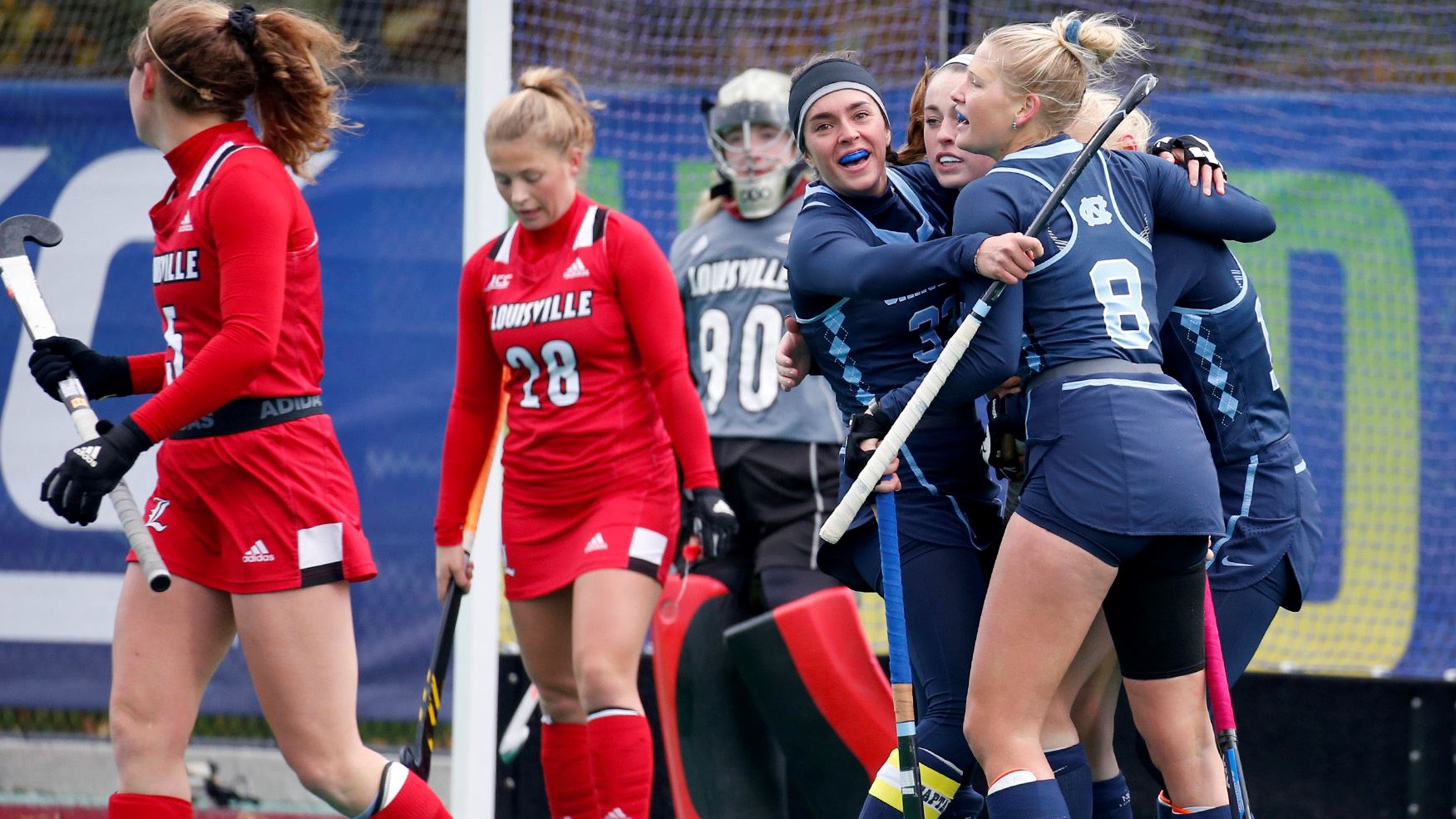 With the nation's leading scorer, sophomore Erin Matson, back in the lineup after a three-game absence, the top-ranked UNC field hockey team rolled to a 3-1 victory over No. 6 Louisville at Boston College on Friday as part of the ACC Tournament Semifinals.
Matson scored twice for the Tar Heels, in her first game back from India–where she was with the U.S. National Team taking part in Olympic qualifying. Her first goal came on a breakway just seven minutes into the game, while her second put UNC ahead 3-0 in the closing minutes.
Feline Guenther scored UNC's other goal midway through the first quarter, exactly three minutes after Matson's first.
Louisville (15-5) didn't get on the board until the result was no longer in doubt, scoring in the final minute of regulation.
The Tar Heels are now 18-0 this season, and have won 41 games in a row in streak dating back to the 2017 NCAA Tournament.
"I'm delighted to advance to the ACC Championship game," UNC head coach Karen Shelton said afterwards. "That's what we came to do is to play for a championship. We've got to congratulate Louisville for playing a wonderful game and fighting til the bitter end. They're a very, very good defensive team and I think they had their flurries and their chances."
Up Next:
UNC will take on host Boston College in the ACC Championship Game on Sunday at 11 a.m.
Photo via UNC Athletics