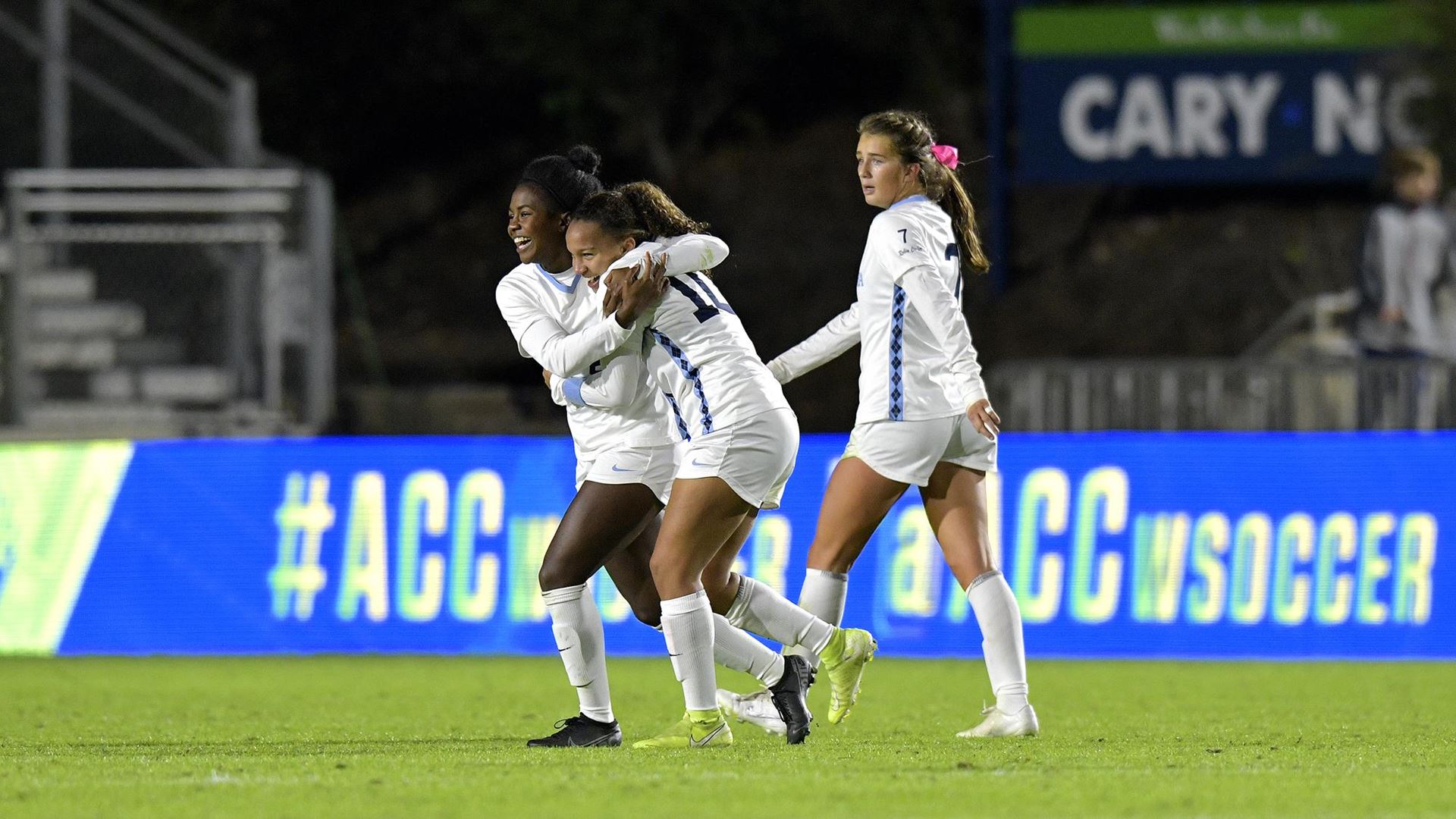 Playing in the ACC Tournament Semifinals on Friday evening at the WakeMed Soccer Park in Cary, the third-ranked UNC women's soccer team defeated the rival NC State Wolfpack by a score of 3-0 to advance to the conference title game on Sunday.
Alessia Russo scored twice, while Rachel Jones added a goal of her own to help the Tar Heels (18-1-1) win their seventh consecutive match.
It was complete domination against the Wolfpack (10-6-4), as Russo put UNC ahead for good in just the eighth minute and the Tar Heels tallied a total of 21 shots while holding NC State to only three.
Up Next:
The Tar Heels will take on undefeated No. 1 Virginia in Sunday's ACC Championship. That match is scheduled to start at noon.
Photo via UNC Athletics