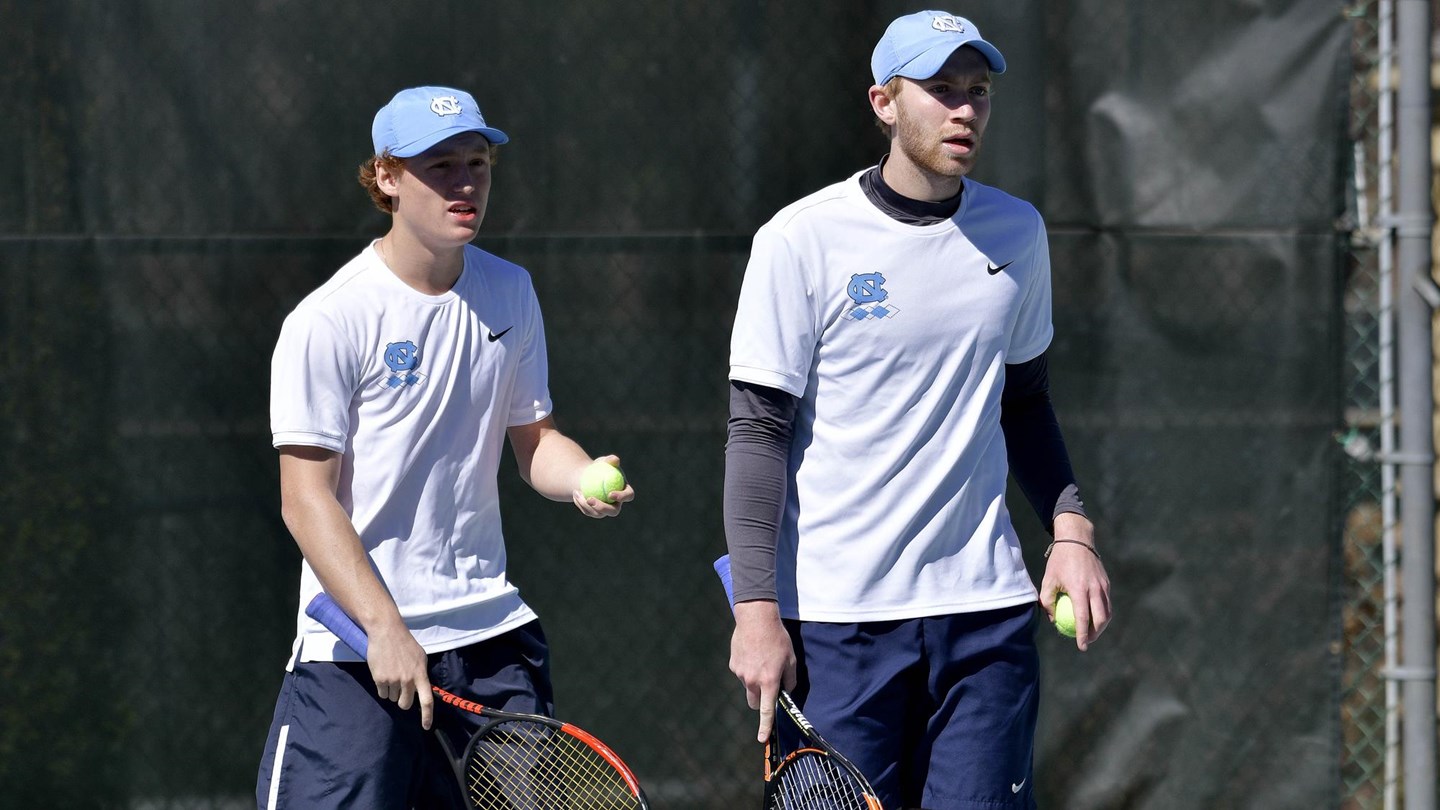 The terrific run for UNC men's tennis doubles pairing Simon Soendergaard and Mac Kiger continued on Friday in the quarterfinals of ITA Fall Nationals, as the duo defeated Matias Soto and Ryan Dickerson of Baylor by a 6-3, 6-4 score in Newport Beach, California.
This moves Soendergaard and Kiger to the semifinals of the event, just days after they knocked off the tournament's top seed in the Round of 32.
On Saturday, the Tar Heels will face eighth-seeded Robert Cash and John McNally of Ohio State for a chance to move on to the finals. That match will start at 6 p.m.
Photo via UNC Athletics