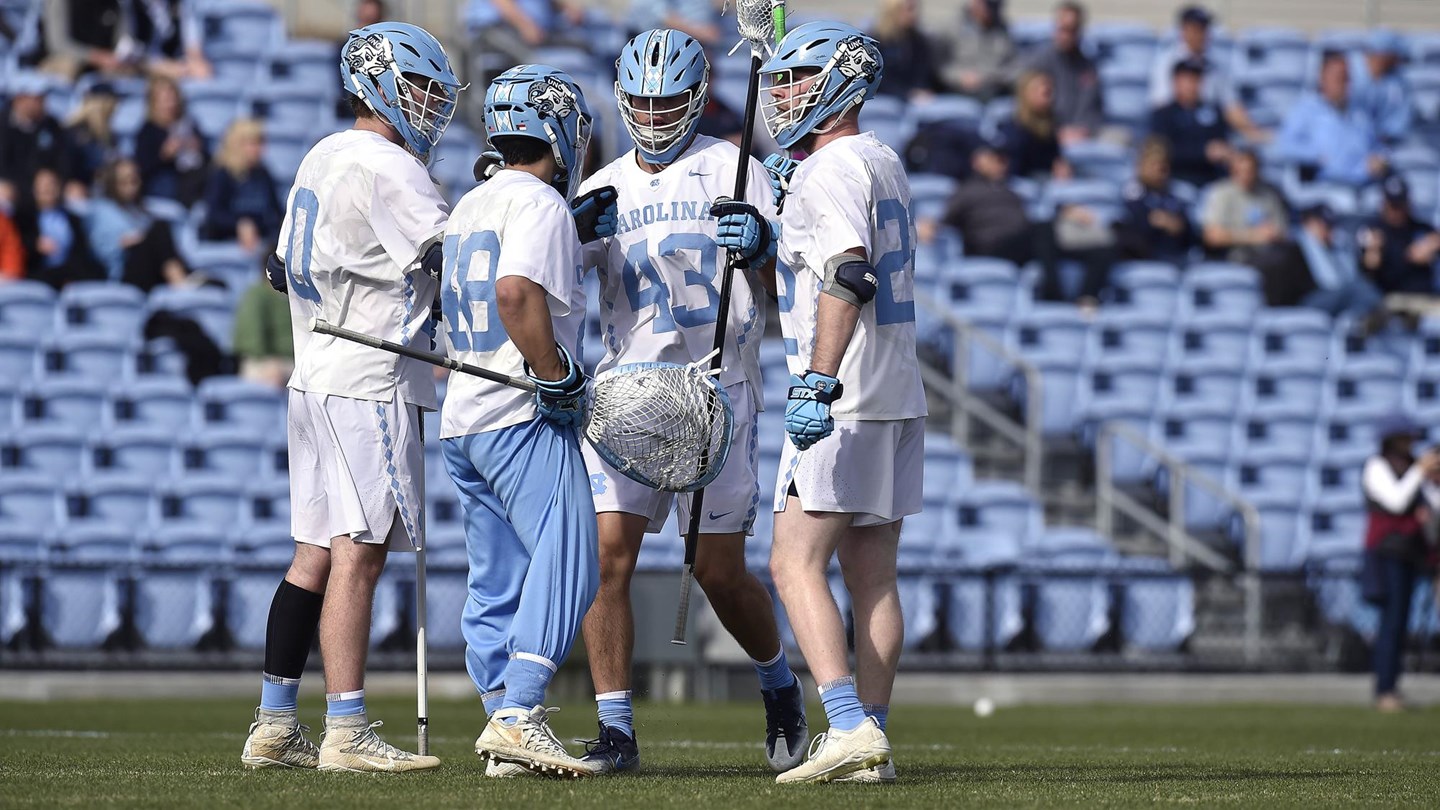 The unranked UNC men's lacrosse team stood tall defensively on Saturday at UNC Lacrosse Stadium, as the Tar Heels rallied to pull off a 10-8 upset victory over the No. 5 Duke Blue Devils.
It was the ACC opener for UNC, which improved to 7-3 overall this season. Duke, meanwhile, dropped to 8-3 overall with a mark of 0-2 inside the conference.
After falling behind 8-6 in the third quarter on Saturday, the Tar Heels held the Blue Devils scoreless over the final 17 minutes and 50 seconds and scored four times themselves to complete the comeback win.
Goalkeeper Caton Johnson–who had played just eight minutes this season prior to this game–was the hero, as he made a whopping 21 saves. That number set a new school record for a true freshman, and was the most by any UNC goalie since 2015.
Brian Cameron and Matt Gavin each notched two goals for the Tar Heels, while freshman Will Nicklaus–the grandson of legendary golfer Jack Nicklaus–scored his first career goal to begin UNC's 4-0 game-ending run.
UNC has now won four of the last seven games against Duke.
Up Next:
The Tar Heels will travel to face Virginia in their next game on Saturday, April 6. That one is scheduled to start at 1 p.m.
Photo via UNC Athletics