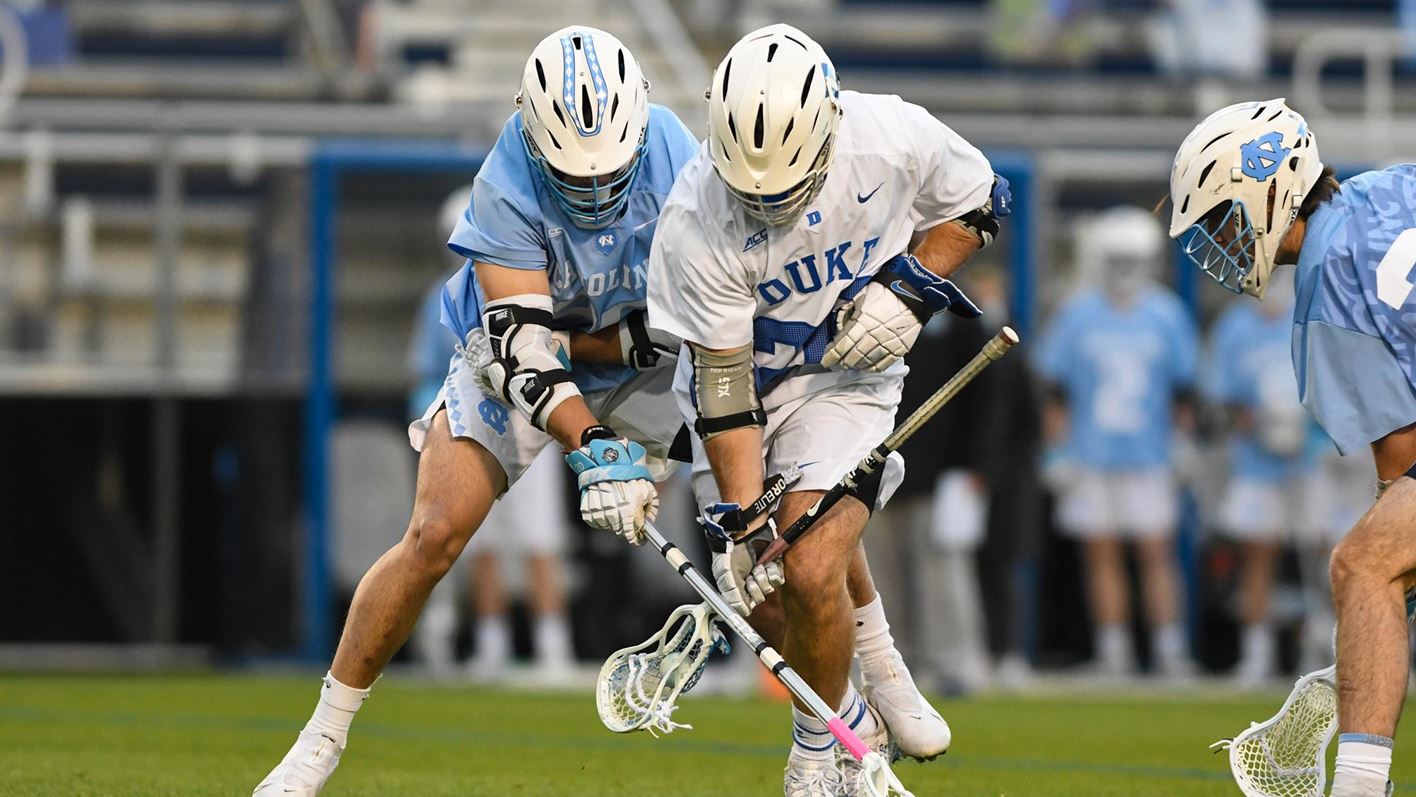 With a 15-12 victory over No. 2 Duke on Sunday at Kenan Stadium, the No. 3 ranked UNC men's lacrosse team claimed a share of this season's ACC championship.
The Tar Heels finish the regular season with an 11-2 record overall and a 4-2 mark inside the ACC, the same conference record Duke posted. Because the teams split their two meetings this year and the lack of an ACC Tournament this season, they are this year's co-ACC champions.
Chris Gray scored three goals and dished out three assists to lead UNC offensively on Sunday, while Justin Anderson added three goals as well.
Duke led 4-2 late in the first quarter, but the Tar Heels reeled off eight unanswered goals to take a 10-4 lead into halftime.
The Blue Devils never got closer than four goals the rest of the way until scoring with just under two minutes remaining to pull within three.
UNC tallied 50 shots in the game compared to just 39 for Duke.
This marks the first ACC men's lacrosse title of any kind for the Tar Heels since winning the 2017 ACC Tournament.
Up Next:
The Tar Heels will now wait to find out their NCAA Tournament opponent
ACC Co-Champs! 🏆🥍

🔹 UNC last shared the regular-season title in 2016
🔹The Tar Heels last won the ACC Tournament in 2017
(No conference tournament this year for men's lacrosse, so this is THE championship)#GoHeels pic.twitter.com/ts46ctXNwv

— UNC Men's Lacrosse (@UNCMensLacrosse) May 2, 2021
Photo via UNC Athletics
Chapelboro.com does not charge subscription fees. You can support local journalism and our mission to serve the community. Contribute today – every single dollar matters.