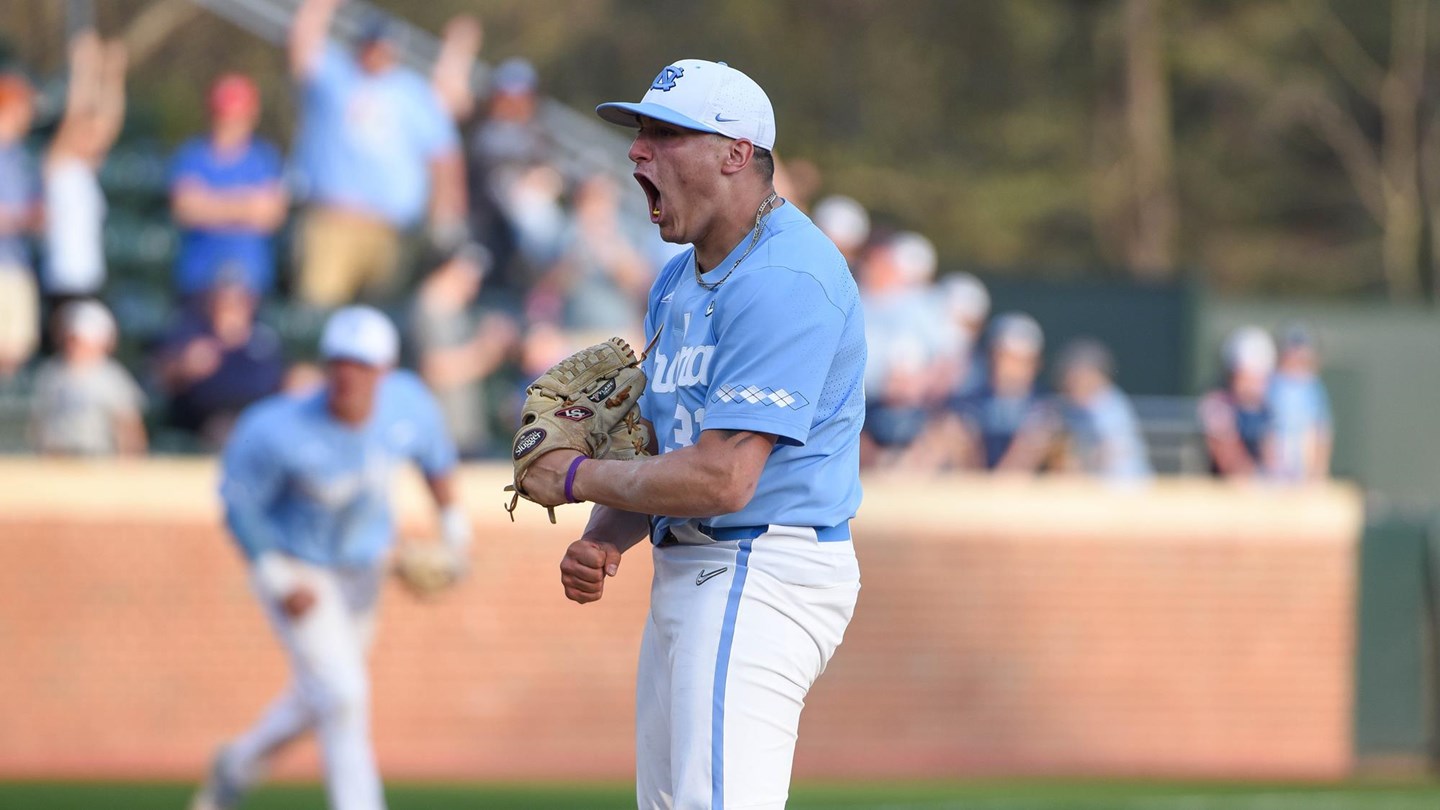 A wild back-and-forth affair on Saturday afternoon at Boshamer Stadium saw the 16th-ranked UNC baseball team pick up an 8-7 win over the rival Duke Blue Devils to clinch the three-game series victory prior to Sunday's finale.
Junior outfielder Michael Busch hit a solo home run in the bottom of the eighth inning to break the 7-7 tie and give the Tar Heels (21-7, 6-5 ACC) the victory.
Prior to Busch's blast, Dylan Harris also had a solo shot in the third inning and Jackson Hesterlee added a two-run homer in the sixth.
Duke (14-13, 3-8 ACC) trailed 5-1 following the sixth inning, but roared back with six runs in the top of the seventh to take a 7-5 lead.
UNC had an answer ready, however, plating two runs in the home half of the seventh to tie things up–before Busch's home run in the next inning broke the deadlock for good.
Up Next:
The Tar Heels and Blue Devils will close out the series on Sunday with a game starting at 1 p.m.
Photo via UNC Athletics