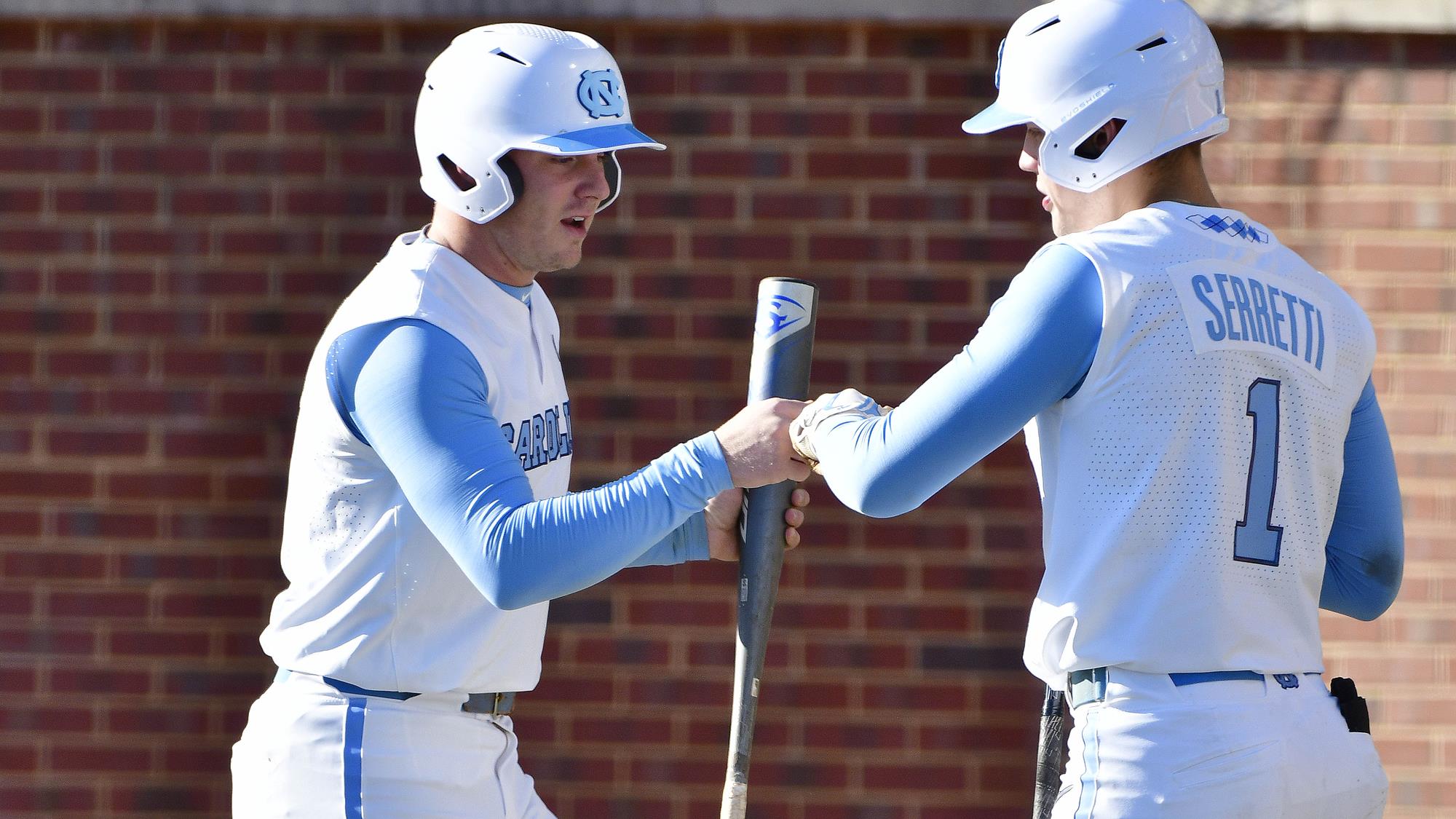 Eight runs in the seventh inning on Sunday afternoon at Boshamer Stadium helped guide the 16th-ranked UNC baseball team to a convincing 16-6 victory over the rival Duke Blue Devils–clinching the series sweep for the Tar Heels.
This marks the second time in the last four years that UNC (22-8) has swept Duke (14-14).
Five players drove in at least two runs for the Tar Heels, led by three RBIs from Dylan Enwiller.
UNC held an 8-6 lead going into its half of the seventh, before the eight-run explosion erased any doubt about the game's final outcome.
Up Next:
The Tar Heels will move on now to host Davidson on Tuesday at 6 p.m.
Photo via UNC Athletics