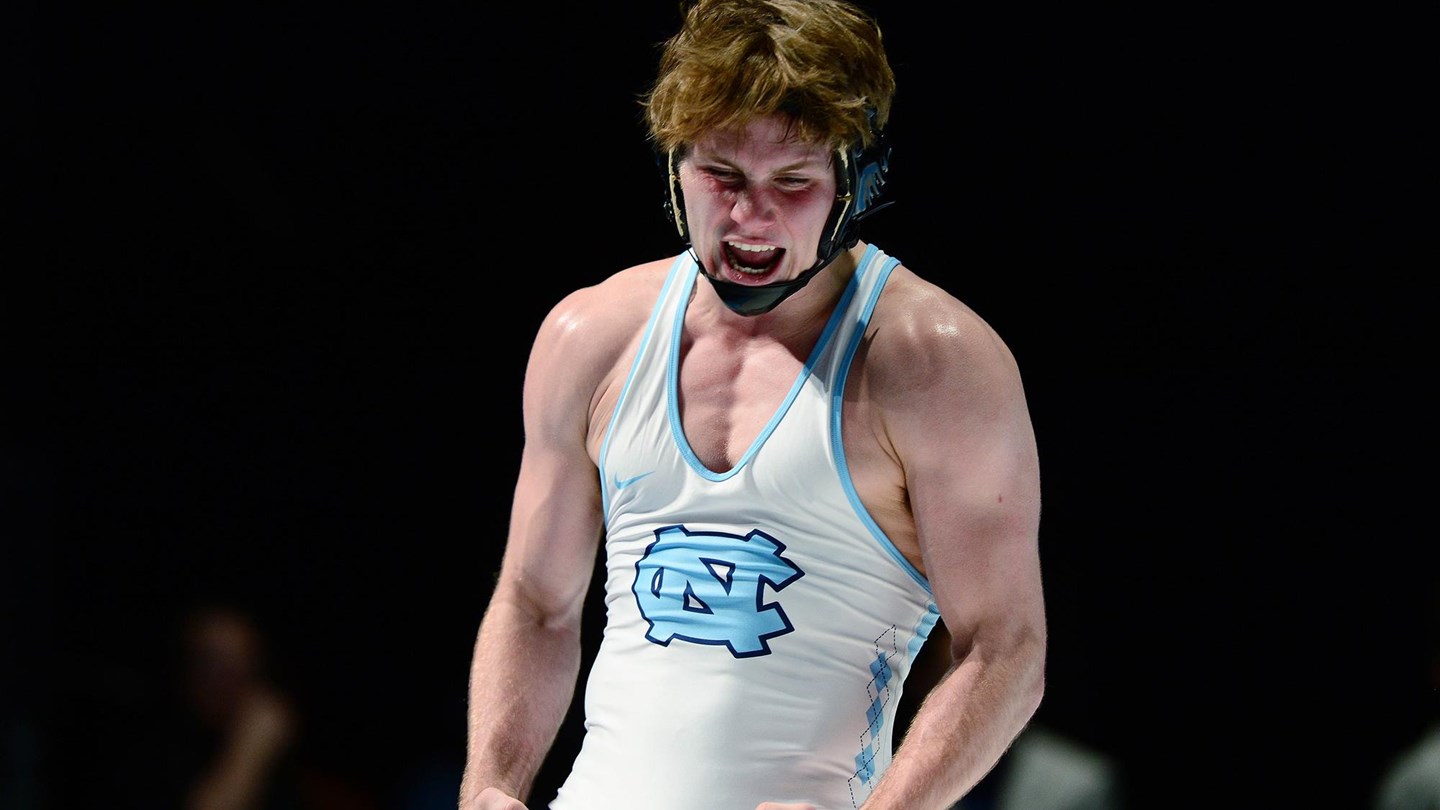 Four members of the UNC wrestling team were listed in FloWrestling's preseason individual rankings, which were released on Tuesday in anticipation of the start the 2018-19 season.
Redshirt senior Chip Ness–an All-American last year–leads the way for the Tar Heels as the No. 6 wrestler at 184 pounds heading into the new year.
Other Tar Heels in the rankings include: redshirt sophomore Kennedy Monday (No. 9 at 157 pounds), senior Cory Daniel (No. 14 at heavyweight) and redshirt freshman Austin O'Conner (No. 15 at 149 pounds).
These four outstanding individuals will be critical to UNC's success this season, when it officially gets underway Nov. 4 with the start of the Hokie Open in Blacksburg, Virginia.
Photo via UNC Athletics