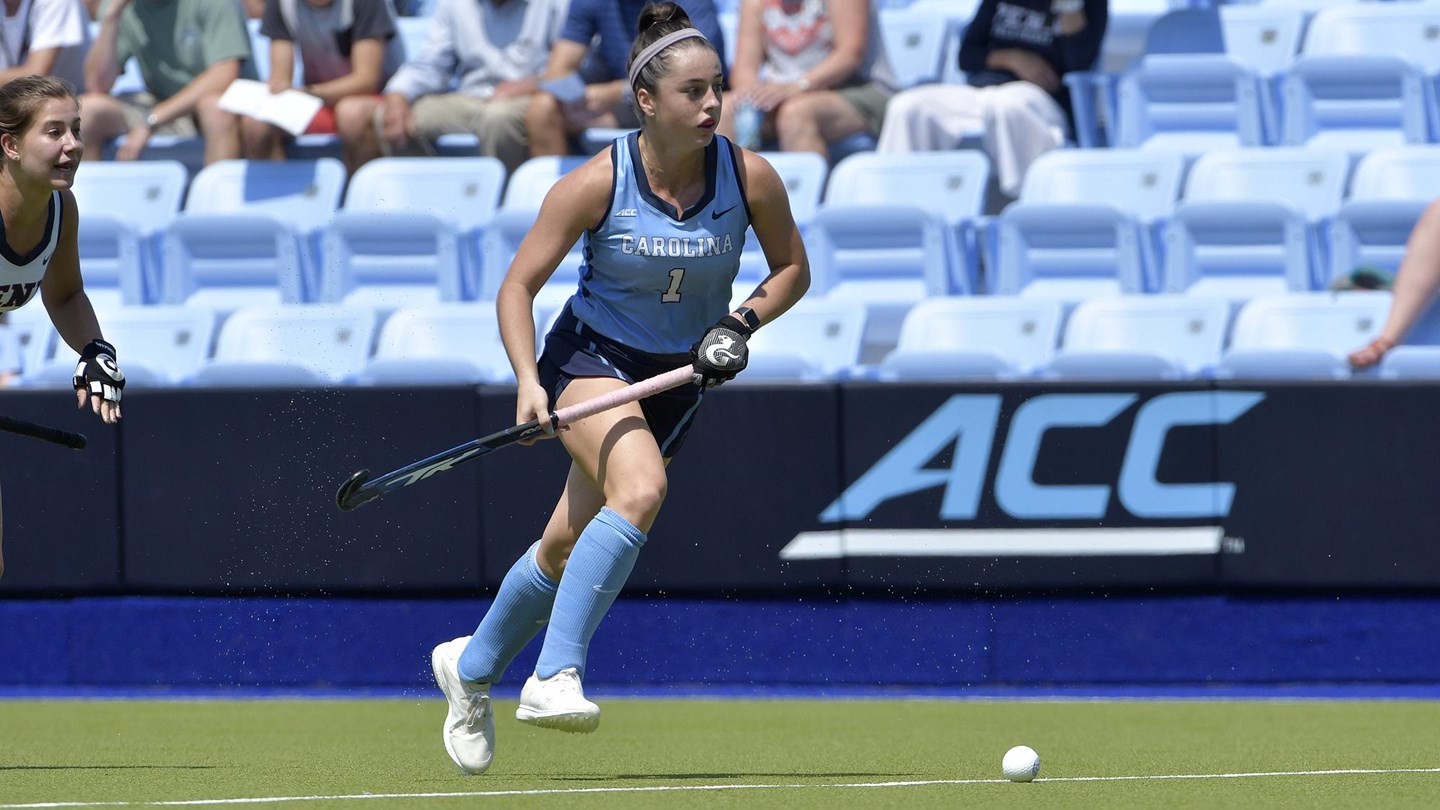 For the second consecutive week to begin the 2019 field hockey season, UNC sophomore Erin Matson has been named the ACC Offensive Player of the Week.
In the Tar Heels' victories over Princeton (4-3) and Penn (6-0) this past week, Matson had two goals and five assists–playing a part in seven of the team's 10 goals scored across those contests.
Through four games this season, Matson has racked up five goals and five assists for an ACC-leading 15 points.
She and the Tar Heels are scheduled to return to the field on Sunday when they host William & Mary at 3 p.m.
Photo via UNC Athletics