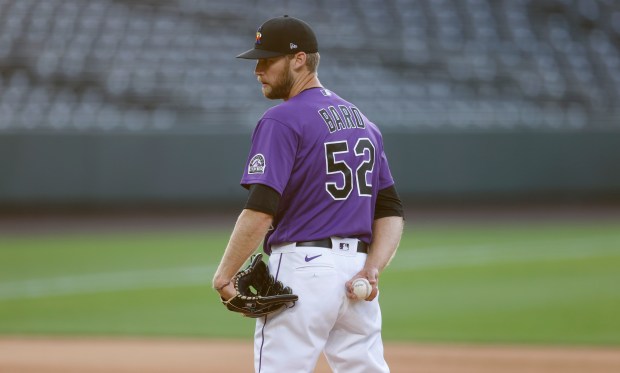 Following one of the most inspirational stories of the wild 2020 MLB season, former UNC pitcher Daniel Bard–now with the Colorado Rockies–was selected Friday by the Sporting News as the league's Comeback Player of the Year.
Bard received 37 of the 85 votes cast for the award, after a season in which he posted a 4-2 record in 24.2 innings out of the bullpen for Colorado to go along with a 3.65 ERA and 27 strikeouts.
A former first-round pick by the Boston Red Sox in 2006, Bard had not played in the major leagues since 2013 prior to signing with the Rockies.
Control issues related to a case of the "yips" had Bard bouncing around the minor leagues and out of baseball altogether during that six-year span.
Then, at age 35, he rediscovered his moxie and put it into practice at the game's highest level–a story not often found outside of movies and other fictional mediums.
For his career, Bard has a 14-21 record and a 3.67 ERA. While at UNC, he led the Tar Heels to a College World Series appearance in 2006.
Photo via Associated Press
Chapelboro.com does not charge subscription fees. You can support local journalism and our mission to serve the community. Contribute today – every single dollar matters.