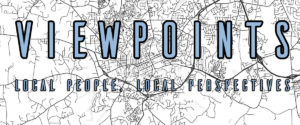 The Rushed Vote on Summer Development in Greene Tract Forest
A perspective from Abel Hastings
Chapel Hill Town Council Rushes Summer Development Vote on Greene Tract Forest
In the usually slow days of summer, the Chapel Hill Town Council has decided to hold a special session to consider a new plan to develop the Greene Tract – a 164-acre forest between Rogers and Weaver Dairy Roads. The new plan would be a drastic change from the town and county community consensus of 80 percent open, natural space and 20 percent affordable housing goal. This new plan instead devotes the majority of the land for development. The new plan, proposed by Orange County, puts the Chapel Hill Town Council in the untenable position of choosing between affordable housing and land preservation, but this is a false dilemma. The town can in fact, choose land preservation and affordable housing. The greenspace advocacy group, The Friends of the Greene Tract Forest (editor's note: of which Hastings is a member), and the finding of a 2016 task force led by the Rogers Road Community are in alignment with one another. Both agree that 80 percent of the Greene Tract should be preserved, with the remaining 20 percent devoted for affordable/mixed housing.
The Greene Tract is a beautiful hardwood forest with streams and a system of trails that is already in use by residents. Over the years, resident and town planning workshops and committees have repeatedly recommended that at least 80 percent of the Greene Tract be preserved as open, natural space. Both the 2002 Greene Tract Work Group Report and the community-led 2016 Rogers Road: Mapping our Community's Future report prioritized this 80 percent goal.
The work group responsible for the Rogers Road report was convened at the request of Orange County and the towns of Chapel Hill and Carrboro. The recommendations were developed through a consensus process that involved many extensive meetings. The report has many sections that discuss the Greene Tract. One of the four main pillars of this report is to develop a plan that "Respects the physical/natural character of the neighborhood." Within this section, multiple maps, text, and quotes from community members make clear that preservation of the majority of the 164-acre forest was a critical goal for participants. Participants specified in the final report that they wished to:
"Ensure that large parts (80 percent) of the Greene tract are permanently preserved as open, natural, space."
This would mean preserving approximately 131 acres, while designating 33 acres for affordable or mixed-income housing.
In opposition to these community efforts, Orange County has proposed a plan that would designate at least 50 percent or more of the tract to development. This plan does include the affordable/mixed housing the Rogers Road community needs, but also includes 15 to 17 acres for an ill-sited school and 22 to 25 acres of land simply denoted as "housing," which could be half-million dollar homes. Orange County and Chapel Hill do need school sites in the coming decade, but during the June 19th Town Council Meeting, Mayor Pam Hemminger conveyed that the School Board has decided that the currently proposed school site on the Greene Tract "would not work for us." Perhaps a better option for the Town to consider would be to locate the school on the adjacent and already clear-cut Neville Tract.
Chapel Hill's need for affordable housing is clear. However, many residents may not realize how dire our need for greenspace is because we rely so heavily on UNC's Carolina North Forest (CNF). Many residents may mistakenly believe this is land owned by the town. According to UNC's development plan—revised just this May—only 26 percent of CNF will remain protected. This means a staggering three-quarters of CNF may be developed in the not-so-distant future. And once it is, Chapel Hill will fall to about half (53 percent) of World Health Organization's recommendations for per capita greenspace—if the Greene Tract is not preserved. Furthermore, without preservation, Chapel Hill could have just one-third as much greenspace per person as Durham or Raleigh. As a result, the town will struggle to meet its environmental goals and will become less attractive than neighboring cities. The Greene Tract may be Chapel Hill's only chance for a large park of its own and its only chance to ensure the town will have recommended and desirable amounts of green space.
We've lost enough green space in our community over the last year with the clear-cutting of substantial privately-owned woodlands adjacent to CNF, at the corner of Estes and Martin Luther King, Jr Boulevard, and elsewhere. There is no reason for the Chapel Hill Town Council to join in this clearcutting and development wave sacrificing the biggest community-owned forest in town. We should honor the Rogers Road community report, years of work by multiple other task forces, and the current wish of many town residents by preserving 80 percent of the Greene Tract Forest and devoting 20 percent for affordable housing. Chapel Hill needs both land preservation and affordable housing.
---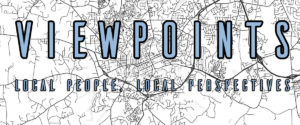 "Viewpoints" is a place on Chapelboro where local people are encouraged to share their unique perspectives on issues affecting our community. If you'd like to contribute a column on an issue you're concerned about, interesting happenings around town, reflections on local life — or anything else — send a submission to viewpoints@wchl.com