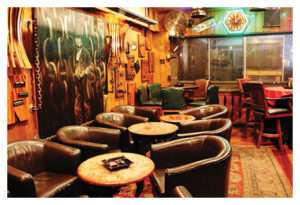 The Angus Barn is a well-known steak staple in the Triangle, but there's a portion of the famous restaurant that's off-limits – unless you ask!
You have to specifically request to be seated in the "meat locker" at the Angus Barn. If there's space available, you'll be led through the kitchen on a winding path downstairs. Eventually, you'll find yourself on a porch that was formerly the walk-in cooler where Angus Barn's legendary steaks were once stored. That's the "meat locker" – one of the few places where you can enjoy a cigar with your restaurant meal!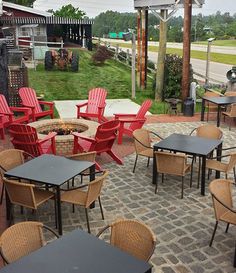 In 2010, North Carolina passed a law prohibiting smoking in bars and restaurants. The cooler-made-porch was a creative solution to accommodate long-time guests with a taste for an after-dinner cigar. Now, seating at the Meat Locker is coveted by both smokers and non-smokers alike! Overlooking Glenwood Avenue and complete with a fire pit, the Meat Locker has become a destination unto itself.
Podcast: Play in new window | Download