Mid-year Heath Check
All too often we get busy "doing" and need to give ourselves a timeout. This includes maintenance for yourself and your business. When was the last time you revisited your business and marketing plans? Have you followed up on equipment and space maintenance? What about rest and rewards for yourself and your team?
Ask yourself these three questions:
1)    Did you complete your spring cleaning? If not, there's still time to follow through
In addition to what we covered previously – are you purging unneeded documents or archiving and saving the one you need for compliance reasons? Never touch a document twice – respond or delegate, delete, or archive.
2)    Is your business and marketing plan still working? If not, update and closely monitor
In my own business I was amazed that over time – things that once worked suddenly stopped. Even more interesting was that things that didn't work in the past and I was hesitant to try again – suddenly worked magic for the business. Go outside your comfort zone and test fresh or previously discounted ideas. Think if the environment around you has changed. Maybe your customers were not ready for one of your previous ideas. Revisit your annual marketing plan and adjust now.
3)    Celebrate mid-year accomplishments
Don't wait until year's end – small rewards and celebrations will help re-energize you, your team and anyone around you. Never be too busy to thank others, including your customers that are all part of your success ecosystem.
Think through

Are you busy all the time and not sure of what to start next? Take a deep breath go back to a few basics and celebrate along the way. Too often as small business owners we all get tied up in the day to day. Dealing with call outs, mistakes, supplier issues and more. Take time to regroup and recharge. Your team, family, friends and customers will appreciate your renewed positive energy.
Stay fresh and extend your shelf-life by following these three simple tips. Small Business, Big Lessons™
About the Author: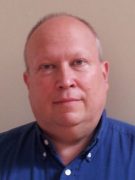 Gregory Woloszczuk is an entrepreneur and experienced tech executive that helps small business owners grow their top and bottom line. Gregory believes in straight talk and helping others see things they need to see but may not want to with a focus on taking responsibly for one's own business. He and his wife, Maureen, started GMW Carolina in 2006.