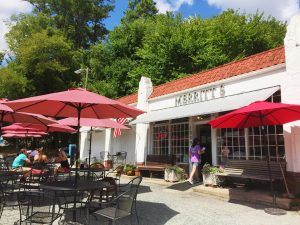 People magazine published its list of the "best sandwiches in every state," and the first-place finisher for North Carolina comes in at exactly no surprise to Chapel Hill residents.
Merritt's Store & Grill has claimed the top sandwich spot, specifically with its signature BLT with pimento cheese on sourdough bread — a creation that is now officially recognized as the best sandwich in the Old North State.
Of course, how could it not be? North Carolina is known for its pork production, its superior pimento cheese, and its mastery of the kind of old-fashioned home cooking techniques that great sourdough starters come from.
Merritt's has been in business since 1929, and the legendary sandwich shop has humble beginnings. First established as a gas station, convenience store and small car repair shop — Merritt's made the change to full restaurant status in 2008 after seeing overwhelmingly positive response to having homegrown BLTs on offer. These days, Merritt's serves anywhere up to 700 sandwiches on any given summer Saturday — and a satellite location can even be found in the bottom of Lenoir Dining Hall!