A couple weeks ago, I wrote about how entrepreneurs, artists, and freelancers should focus on those projects that fulfill them the most (financially and personally), lose the projects that cause them stress, and not be afraid to raise their rates and ask for their value.
But there's more to seeking that level of depth in our work than just accepting the jobs that generate 80% of our revenue.
Last week, I realized how important a reset is to our productivity, even if our conscience is screaming at us otherwise.
My mom, brother, and I were scheduled to go on a cruise to the Bahamas, departing from Charleston.
Hurricane Dorian was dead set on a path to hit the Bahamas, and then come up the coast to Charleston, and eventually our home in eastern North Carolina.
We had planned the trip of a lifetime — it had been my mom's dream and she thought it would never happen — and once again a hurricane threatened to wreak havoc on our lives.
Selfishly, we hoped it would turn west into Florida as initially projected.
Then, we selfishly hoped it wouldn't hit the Bahamas and ruin our trip.
Sunday afternoon we drove down to Charleston, not knowing what the storm was going to do. We stayed the course, ate dinner and took pictures around the waterfront, hoped we'd find out some information about our departure soon.
But later than evening, we watched as Hurricane Dorian demolished the Abaco Islands and Grand Bahama in the northern Bahamas.
I was sad for what this would mean for our trip, I was sad for the people of the Bahamas (whom I could completely empathize with), and I was sad that we were about to board a cruise ship to go on vacation to a place experiencing true suffering.
How could we enjoy the lap of luxury while so many people were in pain?
This was so stereotypically "first world problems" it gutted me.
We lost one port destination, Half Moon Cay, as we basically had to go entirely around the storm — damn near to England.
But Nassau was still in good shape, and we were still able to dock there and carry on with our excursion plans at the nearby Balmoral Island — a private beach getaway.
I can't lie. My family and I had the times of our lives last week. We went down waterslides, watched movies on the deck of a boat hundreds of miles out to sea, ate great food all week long, and laid in the sun between bouts of swimming in the clearest blue water we've ever seen.
About midway through the week, though, as I still struggled with this feeling of guilt, something dawned on me that allowed me to sleep soundly for the remaining nights.
I wasn't going to let bad things in the world ruin this trip for my family.
Because there will always be bad things in the world. We cannot stop that.
It is my mission to help make the world a better place. But I've learned over the past year, that if I'm not healthy and happy and fulfilled, then I cannot be of any help to others.
And before I entered the final leg of this year, I needed a reset.
Now I'm recharged and ready to get back to trying to create work that makes a difference in the world.
We are not a bad people for protecting ourselves. We have to do what we have to do to remain strong, before we can offer to help carry someone else.
We all need to take our time, connect with our bodies and minds, and continue to grow.
Then, and only then, will we be in a place to truly help make an impact on the community and world around us.
---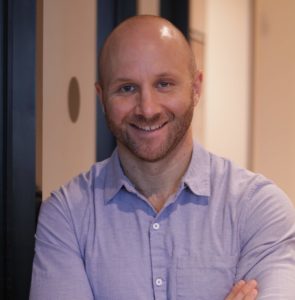 Rain Bennett is a two-time Emmy-nominated filmmaker, writer, and competitive storyteller with over a decade of experience producing documentary films that focus on health and wellness. His mission is simple: to make the world happier and healthier by sharing stories of change.
You can read the rest of "Right as Rain" here, and check back every Wednesday on Chapelboro for a new column!