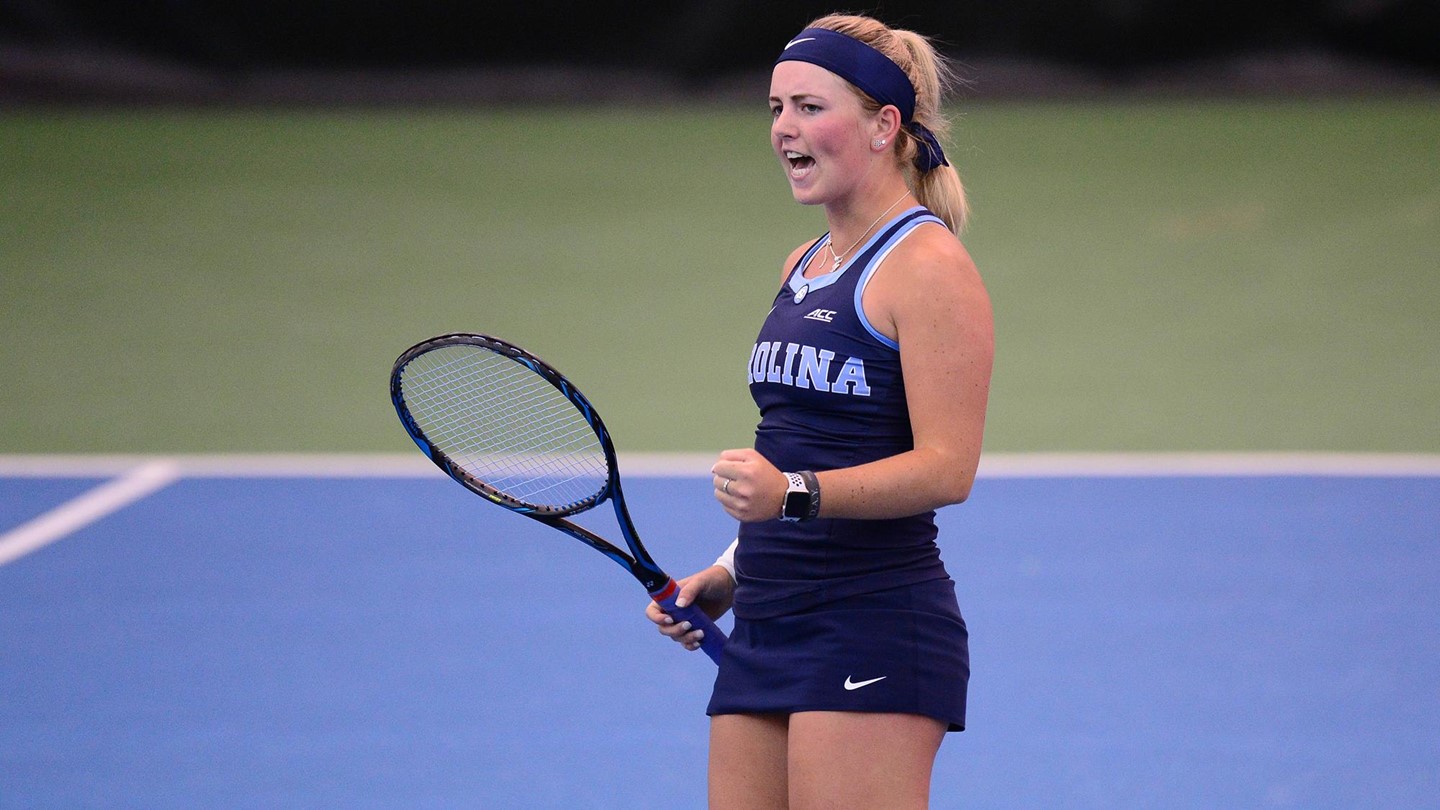 The top-ranked UNC women's tennis team increased its winning streak to 11 on Sunday afternoon at the Cone-Kenfield Tennis Center in Chapel Hill, defeating the No. 25 Miami Hurricanes by a tight score of 4-3.
UNC (20-1, 8-0 ACC) remained undefeated in doubles play this season by taking the opening point to begin the action, but went back and forth with the visitors in the singles portion of the match.
Sara Daavettila put the Tar Heels ahead 2-0 with a 6-2, 6-1 victory on Court Three, before Miami responded with a 6-0, 6-4 win on Court Five from Lucia Marzal over UNC's Jessie Aney.
Freshman Cameron Morra then picked up a 6-1, 6-3 victory in straight sets to put the Tar Heels on the brink of clinching the win.
The Hurricanes (11-5, 4-4 ACC) answered back with a 6-2, 6-2 win by Ana Madcur over Chloe Oullet-Pizer to stay alive, but the Tar Heels closed out the competitive portion of the match with a 6-4, 7-6 victory from Alexa Graham.
With the outcome already decided, Miami added another team point when the nation's No. 2 ranked player–Estela Perez-Somarriba–defeated No. 5 Makenna Jones 6-3, 7-6.
Up Next:
UNC will now look to make it 12 wins in a row when it travels to face Syracuse on Friday at 4 p.m.
Photo via UNC Athletics