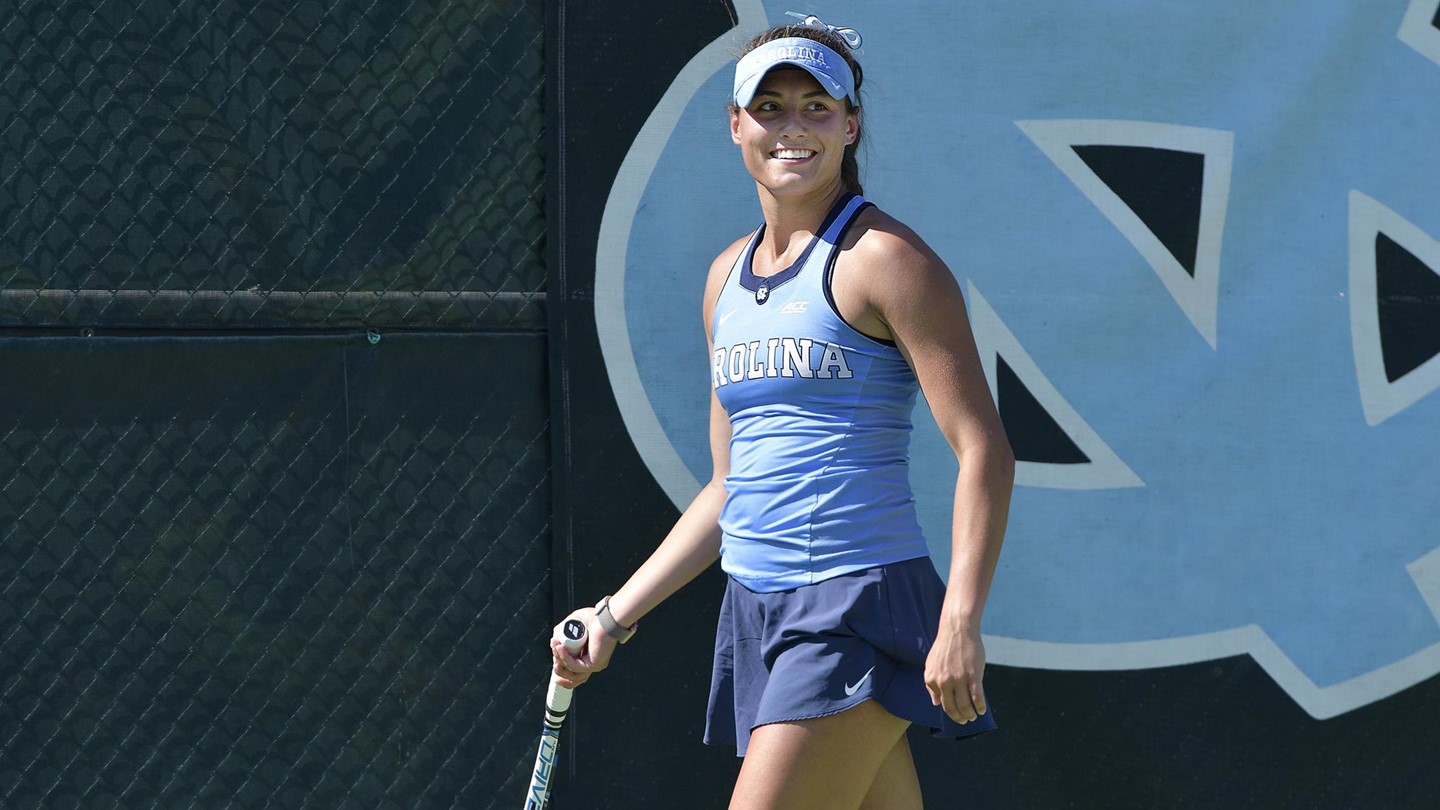 The UNC women's tennis team wrapped up play in the Furman Fall Classic on Sunday morning, as both junior Alexa Graham and freshman Sophia Patel claimed titles in their respective singles brackets.
There were nine different brackets–called "Flights"–filled with eight players apiece.
Graham won Flight One with a come-from-behind victory in three sets (1-6, 6-2, 6-3) in the finals over South Carolina's Ingrid Martins.
In Flight Nine–which was the only one played on indoor courts–Patel took home the crown for the Tar Heels after defeating Vanderbilt's Laum Gish in straight sets, 6-4, 6-2.
The event was the first of UNC's season, but didn't include star players Makenna Jones or Sara Daavettila–who were competing in the Oracle ITA Masters in California.
For the full results of each flight in the Furman Fall Classic, click here.
Up Next:
UNC will now prepare for next week's Rivera/ITA Women's All-American Championships, which will be held in California.
Photo via UNC Athletics