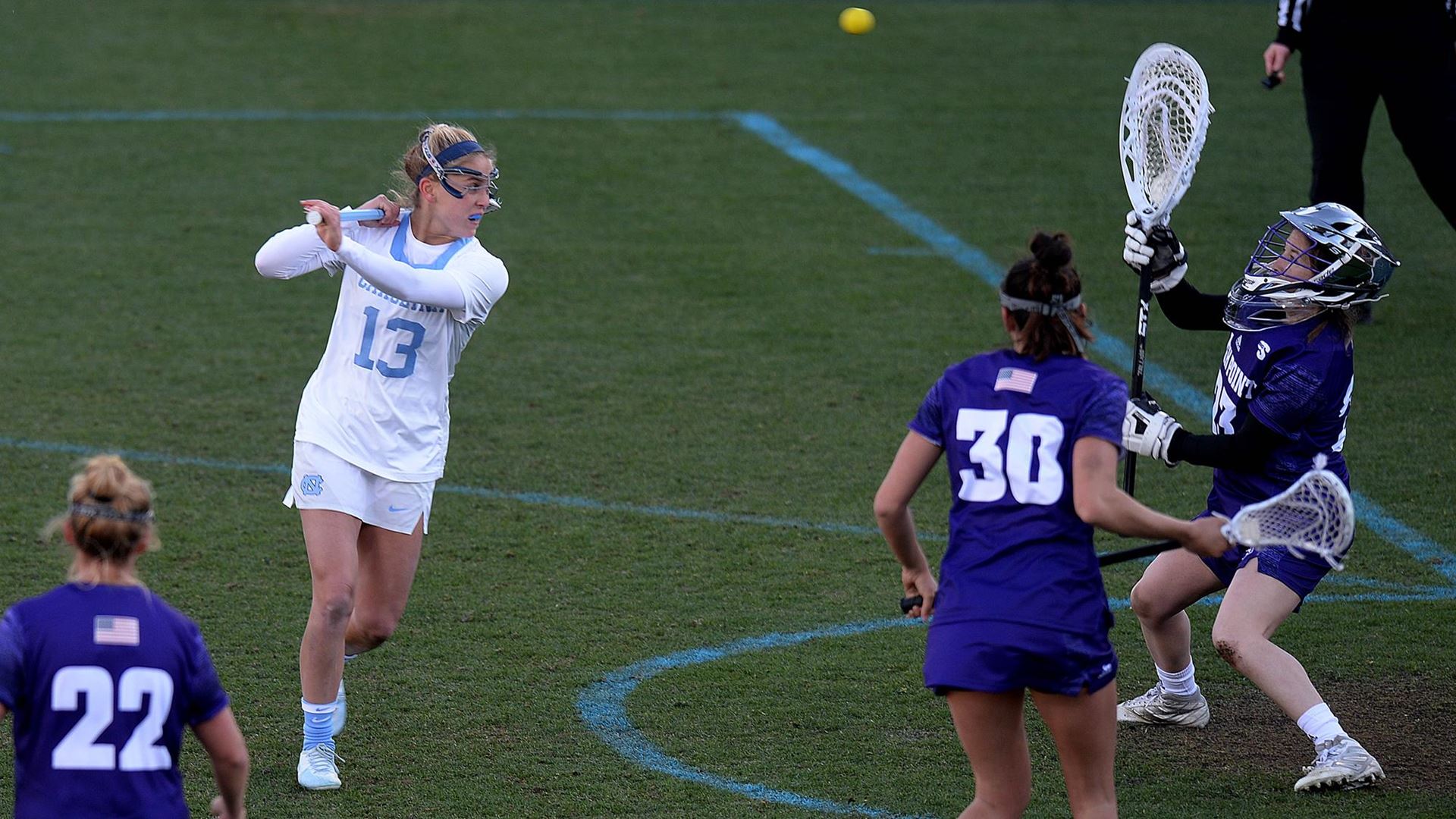 Three games and three blowout victories now for the top-ranked UNC women's lacrosse team, which made easy work of High Point at home on Sunday–cruising to a 19-5 win.
Jamie Ortega led the Tar Heels (3-0) with four goals and two assists, while Katie Hoeg was just behind with three goals and two assists of her own. UNC also received three-goal performances from Caitlyn Wurzburger and Scottie Rose Growney.
Ortega's six points helped her climb into second place behind Hoeg on UNC's all-time career scoring list.
The Tar Heels jumped out to an 8-0 lead to begin the game and built a 12-1 lead by halftime, never once leaving the outcome in doubt.
For UNC, it was also the program's 10th consecutive victory in a streak dating back to last season. So far in 2021, the Tar Heels have at least doubled their opponent's score in all three outings.
Up Next:
UNC will host rival Duke this Friday at Dorrance Field for what will be the Tar Heels' first conference game of the season.
Photo via UNC Athletics
Chapelboro.com does not charge subscription fees. You can support local journalism and our mission to serve the community. Contribute today – every single dollar matters.