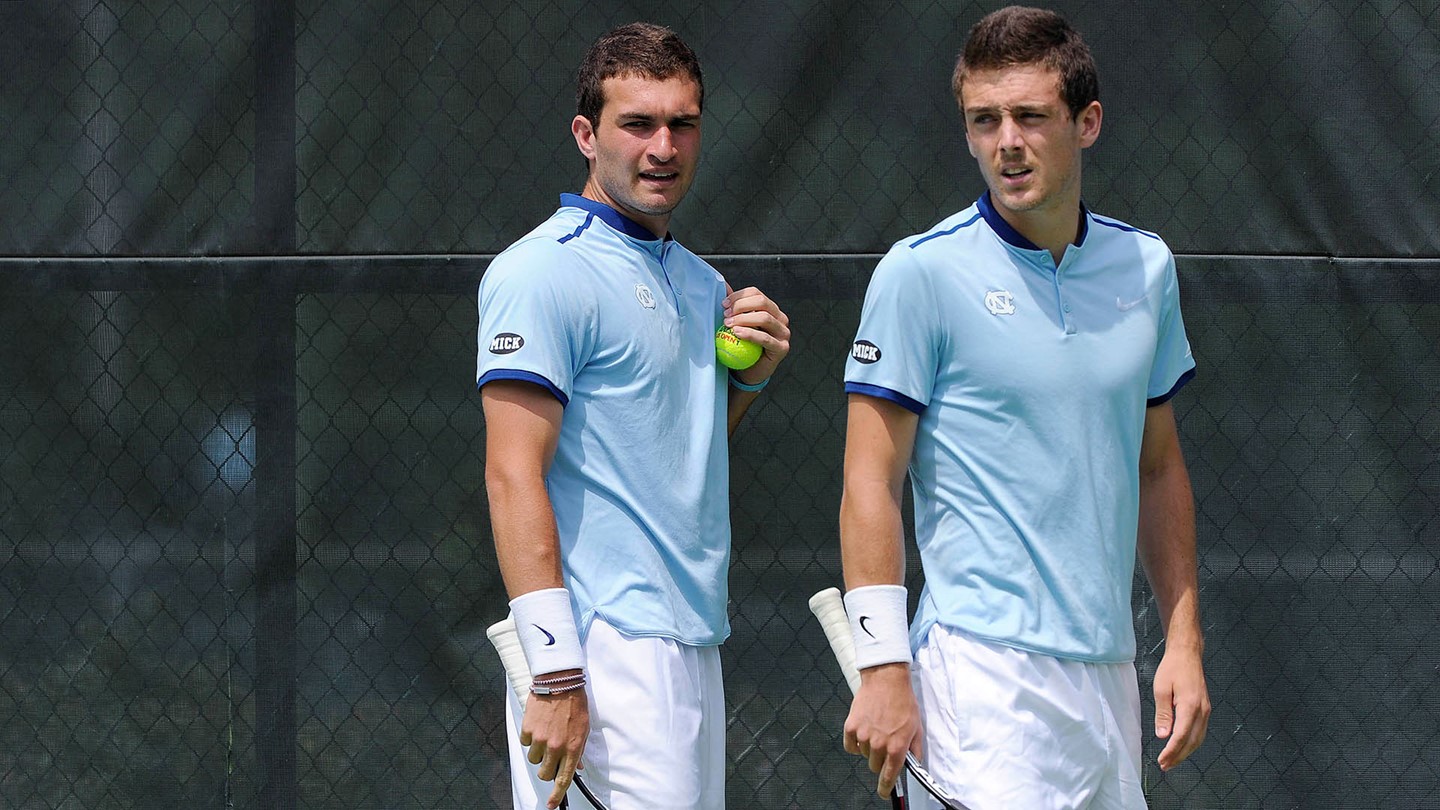 The No. 2 overall seeded pairing in this year's NCAA Men's Tennis Doubles Tournament–UNC's William Blumberg and Robert Kelly–were sent packing Saturday evening in Winston-Salem as they were upset by UCLA's Austin Rapp and Keegan Smith (7-5, 4-6, 1-0 (4)) in the tournament quarterfinals.
It was a shocking end to the season for Blumberg and Kelly, who spent multiple weeks this season as the nation's top-ranked duo–while also clinching All-American honors for the second straight year.
For Kelly, it also marked the end of an outstanding career in Chapel Hill. The senior has earned All-American honors in doubles play for the last three seasons despite having multiple partners along the way.
The pair finished the season with a record of 21-5.
Photo via UNC Athletics