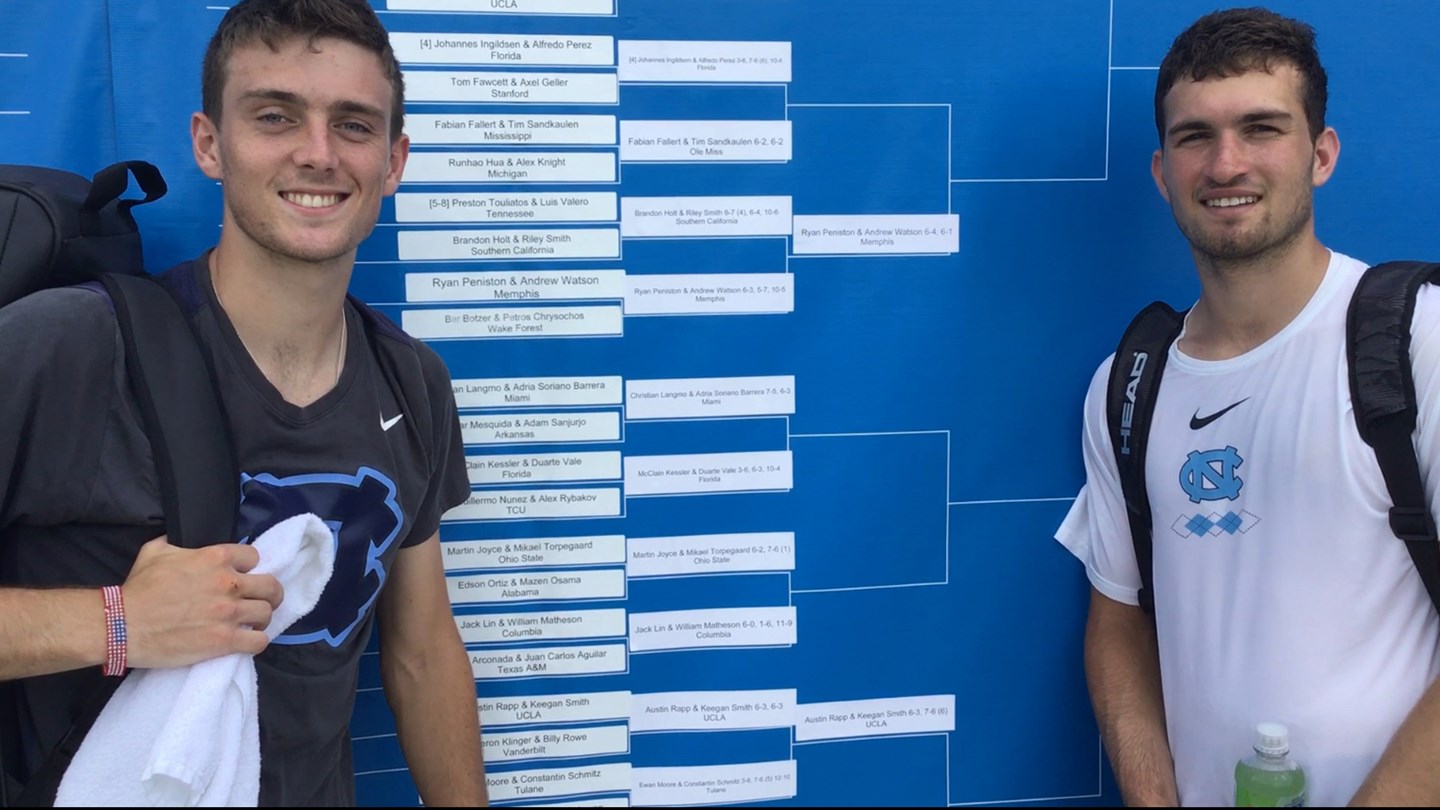 Just hours after advancing to the NCAA Singles Tournament Quarterfinals on Friday morning in Winston-Salem, UNC sophomore William Blumberg pulled the trick again–as he and teammate Robert Kelly punched their ticked to the NCAA Doubles Tournament Quarterfinals.
The duo defeated South Carolina's tandem of Yancy Dennis and Gabriel Friedrich by a score of 7-5, 6-2 to advance to the final eight for the second consecutive year.
Blumberg and Kelly are the tournament's No. 2 overall seed, and will face UCLA's Austin Rapp and Keegan Smith on Saturday with a spot in the tournament semifinals on the line.
Reaching the quarterfinals also guarantees that both players earn All-American status, which is the second time Blumberg has been recognized as such in his two years on campus and also the third All-American honor of Kelly's career.
For the full NCAA Men's Tennis Doubles Tournament bracket, click here.
Photo via UNC Athletics