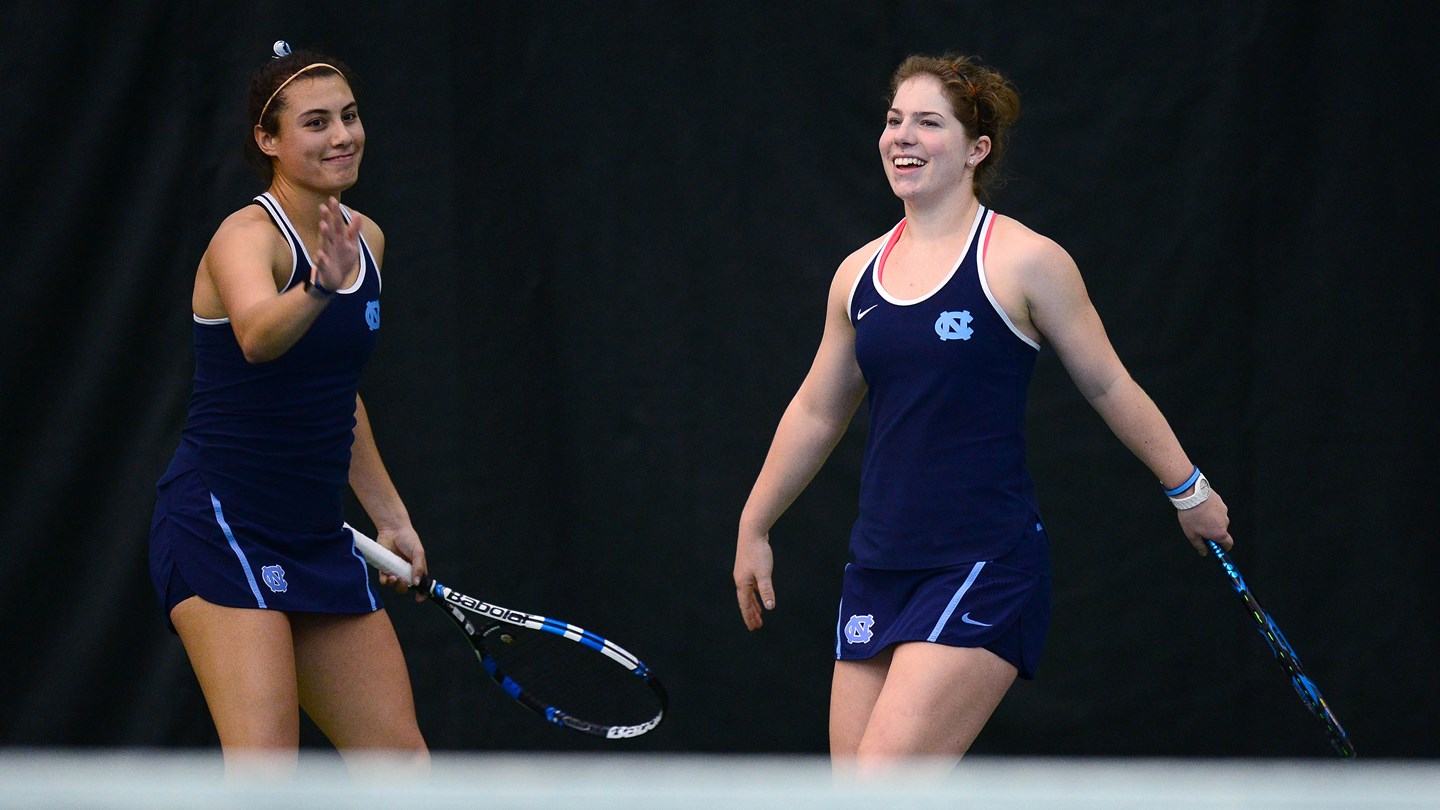 A new program record was set Wednesday, as the UNC women's tennis team placed a whopping five players on the ITA All-American lists following an outstanding 2018 campaign.
After posting a 35-5 record–including a 14-0 mark against the ACC–sophomore Makenna Jones was the lone Tar Heel to be recognized as an All-American in singles competition.
Jones earned the honor by picking up the No. 2 overall seed for this year's NCAA Singles Tournament, where she was ultimately upset in the second round.
Junior Jessie Aney and sophomore Alexa Graham were each named All-Americans as a doubles pairing after earning the No. 2 overall seed for the NCAA Doubles Tournament, but they too were upset way ahead of schedule.
A Cinderella run through that same doubles tournament, however, helped sophomore Sara Daavettila and freshman Alle Sanford also earn All-American recognition.
Daavettila and Sanford entered the tournament at the last minute as alternates, then advanced all the way to the semifinals to gain their All-American status.
It marks just the second time in program history that UNC has had two separate doubles pairings named to the ITA All-American lists, and first time since 2014.
Photo via UNC Athletics