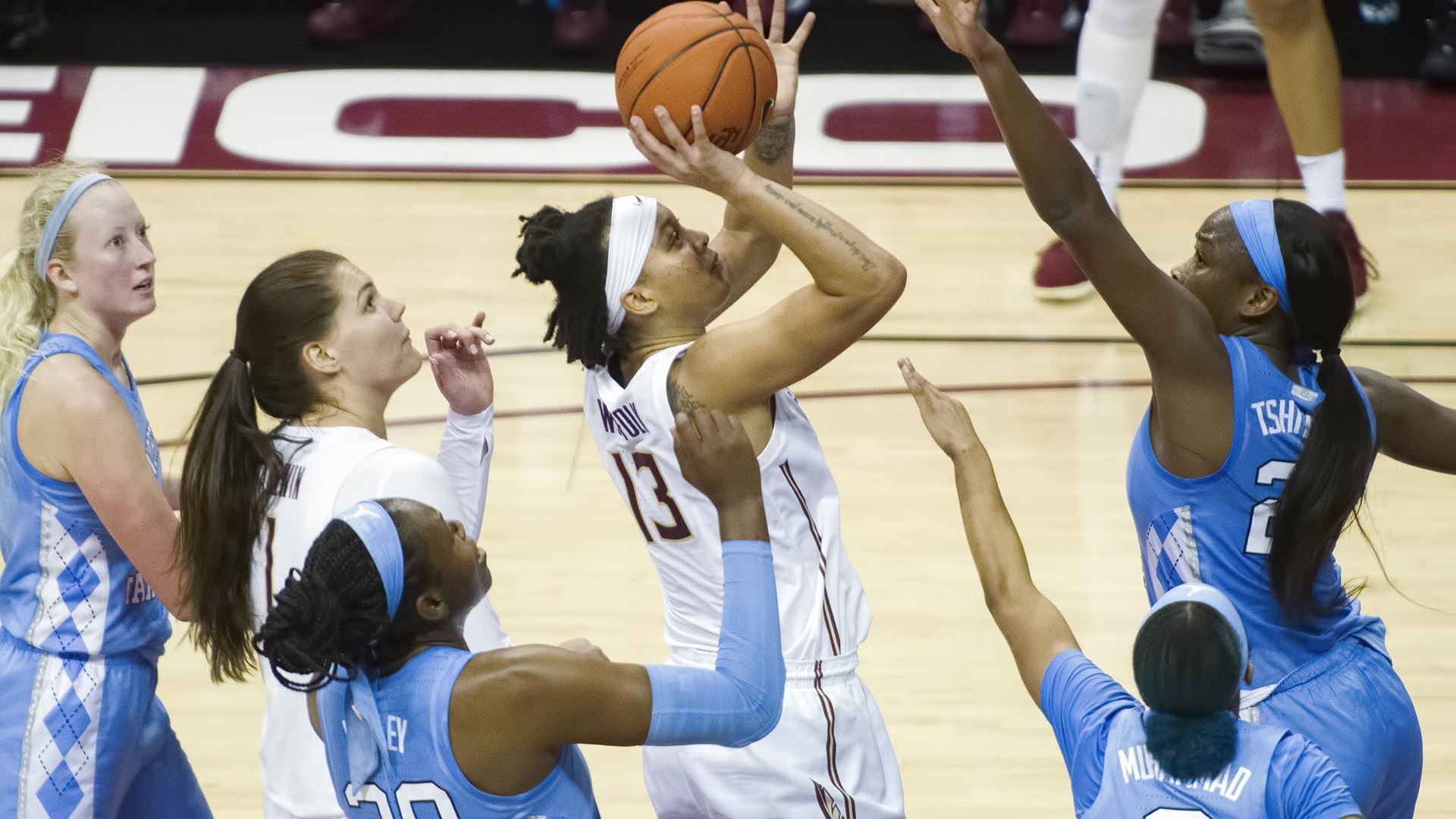 With a chance to pull off a second upset over a ranked team in four days, the UNC women's basketball team came up short in a 78-64 loss in Tallahassee on Sunday to the No. 11 Florida State Seminoles.
Florida State (15-2, 4-2 ACC) shot an incredible 57 percent from the floor on the way to the victory, while holding the Tar Heels (12-4, 3-2 ACC) to a 38 percent mark on the other end.
After trailing by seven points at halftime, UNC rallied to tie the game midway through the third quarter. From there, however, the Seminoles managed to pull back ahead by as many as 17 points down the stretch.
Senior Taylor Koenen led the Tar Heels with 22 points. Joining her in double figures for UNC were junior forward Janelle Bailey with 11 points and freshman Malu Tshitenge with 10.
"Florida State shot the ball really well," UNC head coach Courtney Banghart said afterwards. "I thought we defended for the most part pretty solidly and kept their best scorer to five points, but they just shot way too high a percentage and made some tough shots."
Up Next:
UNC returns to the friendly confines of Carmichael Arena for its next game against Miami on Thursday, with tip-off scheduled for 6 p.m.
Photo via Florida State Athletics