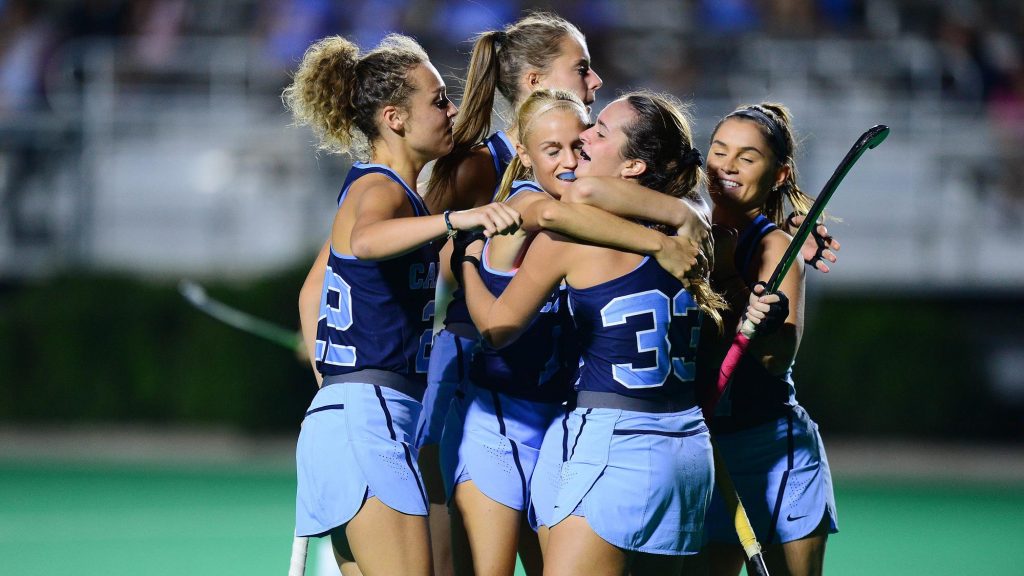 The 2018 UNC field hockey regular season schedule was released on Thursday, as the Tar Heels get set to open up their new home stadium after playing home games last year at Duke.
With the stadium set to be completed in August, UNC will open its regular season campaign with back-to-back home games against Michigan (Aug. 25) and Iowa (Aug. 26) as part of the ACC/Big Ten Challenge.
From there, a road trip to Philadelphia awaits head coach Karen Shelton's squad–which will face off against Ivy League foes Princeton (Aug. 31) and Penn (Aug. 2).
The Tar Heels will then travel to Louisville for a pair of games against Louisville (Sep. 7) and California (Sep. 8) before returning home to Chapel Hill for a showdown with Appalachian State on Sept. 11.
Following the contest against the Mountaineers at home, UNC will host Virginia (Sept. 14) and James Madison (Sept. 16) in preparation for a rivalry battle in Durham against Duke (Sept. 21).
Three more home matchups follow the game against the Blue Devils, though, as the Tar Heels welcome Ball State (Sept. 30), Wake Forest (Oct. 6) and Liberty (Oct. 7) to Chapel Hill.
A trip to Newton, Massachusetts will then see UNC take on both Boston College (Oct. 12) and Connecticut (Oct. 14)–games that will carry the team into its home finale, which happens to be a second matchup against Duke (Oct. 21).
The Tar Heels are scheduled to close the regular season on the road with a game at Old Dominion (Oct. 27), with the ACC Tournament set to begin just five days later on Nov. 1.
"We're so excited to celebrate the opening of our new facility and get to host so many matches this fall," Coach Shelton said. "It's going to be an outstanding home for our program and provide the best setting for our student-athletes, our fans and our visiting teams. 
For the full 2018 UNC field hockey schedule, click here.
Photo via UNC Athletics