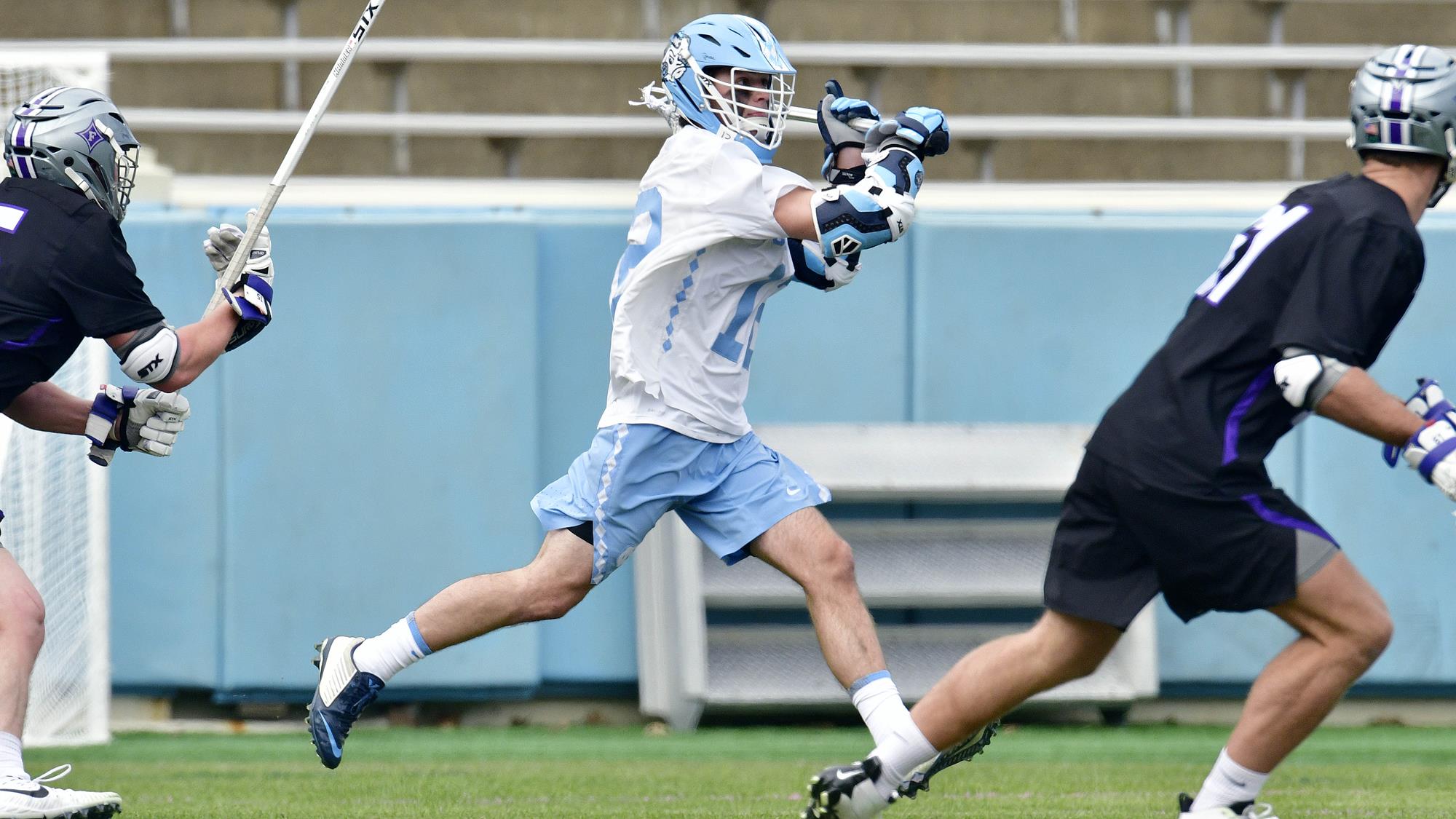 Playing in its home opener Saturday afternoon at Kenan Stadium, the UNC men's lacrosse team cruised to a 14-10 victory over the Furman Paladins behind a pair of dominant performances from senior Andy Matthews and freshman Zachary Tucci.
Matthews didn't score a goal but tallied a career-high five assists in the game, while Tucci won 21 face-offs and picked up 10 groundballs. The 21 face-off wins were just two shy of the program's all-time record for a single game.
With the win, UNC improves to 2-0 to start the 2019 campaign. Furman drops to 0-2 with the loss.
The Tar Heels built an 8-3 halftime lead and led by as many as eight goals during the early portion of the fourth quarter before Furman fought back to make the final score a bit more respectable.
Alex Trippi led UNC with three goals, followed by two apiece from William Perry, Brian Cameron and Ara Atayan.
Up Next:
The Tar Heels will be back in action next Saturday, when they host Harvard in a game set to begin at noon.
Photo via Jeffrey A. Camarati (UNC Athletics)