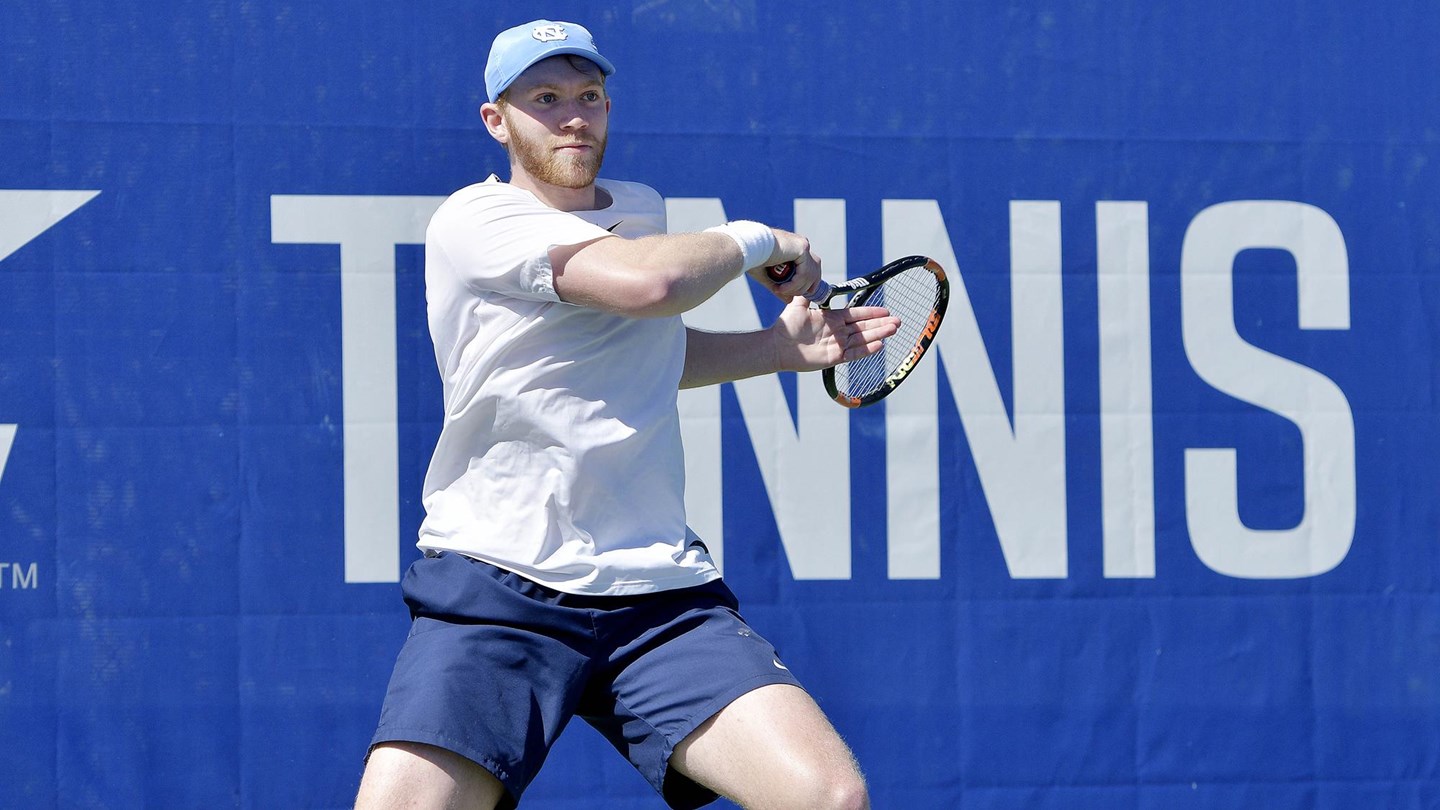 The UNC men's tennis team–seeded No. 7 overall in this year's NCAA Tournament–advanced to the Round of 16 on Sunday morning after dominating the Tennessee Volunteers 4-0 at the Cone-Kenfield Tennis Center in Chapel Hill.
In a match that was started two hours earlier due to high temperatures, the Tar Heels were forced to battle for the doubles point.
Tennessee's Andrew Rogers and Scott Jones took a 6-1 victory on Court Three, before UNC ultimately pulled through with a 6-2 win on Court One from Robert Kelly and William Blumberg–as well as a 6-4 triumph on Court Two courtesy of Benjamin Sigouin and Blaine Boyden.
With a 1-0 lead on the team scoreboard already in hand, Blumberg (6-2, 6-4), Boyden (6-2, 6-1) and Kelly (6-4, 6-4) then delivered UNC the win with consecutive straight set victories in singles play.
Up Next:
The Tar Heels will play for a spot in the quarterfinals on Friday, May 18 at 9:00 a.m.
For the full NCAA Men's Tennis Tournament bracket, click here.
Photo via UNC Athletics