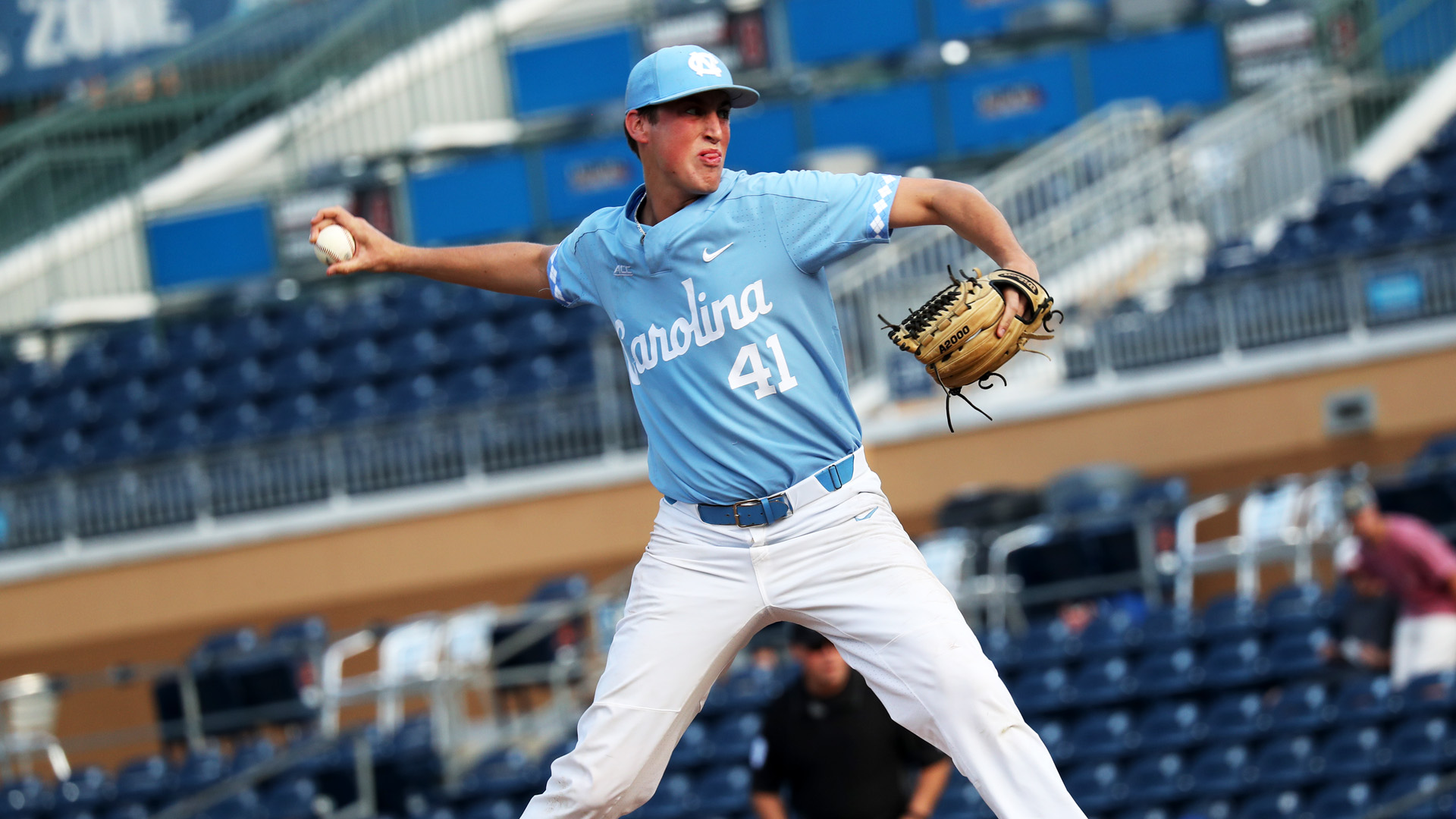 Using a combined 17 strikeouts from the pitching staff, the fifth-ranked UNC baseball team rolled to a 14-2 victory over the UMass Lowell Riverhawks on Sunday at Boshamer Stadium, completing the three-game series sweep.
The Tar Heels (11-1) also scored eight runs in the first two innings, then added five more in the fourth to quickly put the game out of reach.
Austin Bergner picked up his first pitching victory of the young season, as UNC has now swept its first three weekend series for the first time since 2005.
UMass Lowell (0-10) remains winless on the season after grinding out just five hits on Sunday.
Jackson Hesterlee and Danny Serretti led the Tar Heel offense with three RBIs apiece.
Up Next:
UNC hosts Charleston Southern in its next game on Tuesday at 3 p.m.
Photo via UNC Athletics